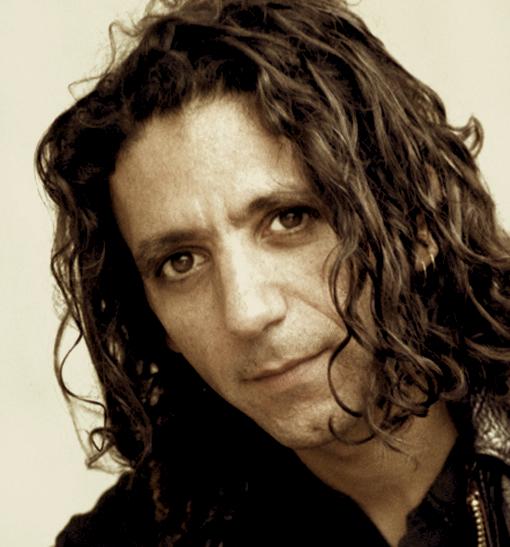 Published at August 15, 2014
"… Robby Aceto creates that rarest of birds; atmospheric music with an edge…" – Guitar Player Magazine.
Robby Aceto is an internationally recognized musician whose highly personalized approach and unending fascination with the electric guitar place him firmly among the new breed of "color" guitarists. He has toured and recorded with such artists as The Heads, Tom Tom Club, David Sylvian, Jansen/Barbieri/Karn, David Torn/Splattercell, Italian ambient pop diva Alice (Carla Bissi), Irish punk/blues firebrand Noella Hutton, jazz singer Lizz Wright, and Cape Breton singer/songwriter Douglas September.
His debut solo cd "Code"(1996, Alchemy Records; produced by David Torn) was released to unanimous critical praise at home and abroad.  Highlighting Robby in his post-band songwriter mode, "Code" is full of  textural, dynamic guitar work evocative of Axis-era Jimi Hendrix, dreamily intense vocals, and thoughtful, dark atmospheric arrangements. He can be found as guitarist, co-producer and/or mixer, and sometimes singer with such diverse artists as Douglas September (Io, Oil Tan Bow), The Billy Nayer Show (Goodbye Straplight Serentino), Jansen/Barbieri/Karn (Beginning to Melt), Patti Witten, The Horseflies, and many others.
In 2001 he collaborated with composer/drummer Bobby Lurie on their evocative score for Emily Hart's cautionary environmental film "The God  Squad". His re-conceptualizing/remix of that score for cd release resulted in "Music from the film The God Squad" (2003;Outer Orbit Records). This outing provided him the catalyst to move his guitar work further out of the confines of the traditional band/group setting, and since then, he has focused his efforts primarily on composing for film.  His film scores are a beautiful combination of roots grind, elegant textural guitar work, electronica, traditional and ethnic instruments,  chamber groups, and orchestral settings.
Among his film credits are:
"Saved By Deportation" (dir: Slavomir Grunberg; winner Audience Award, Best Documentary; Jewish International Film Festival, Washington, DC),
"Walking the Line", "The Closure Myth", "Jolly Black Slaves", "Invisible Ink"… many more.
He composed the theme music for NPR's award-winning series "World@Work", has scored several short films for the Smithsonian American Art Museum, and his music underscores the environmental multi-media walls linking the Lunder Conservation Center with the National Portrait Gallery.
Most recently, Robby contributed guitar and atmospheres to "Sundays with Radio", the much anticipated cd release by Canadian artist Douglas  September; and in the spring of '09 completed scoring the documentary  "Portraits of Emotion" by award-winning film maker Slawomir Grunberg.
Robby is also at work on a solo cd project, is a regular participant in  improvisation to silent film at the Finger Lakes Environmental Film Festival with improvisational trio METAPOLIS, and is in odd moments working on writing an opera… well, perhaps it's more a musical… or possibly a play with songs in it… or something…..
Gallery
On sound click