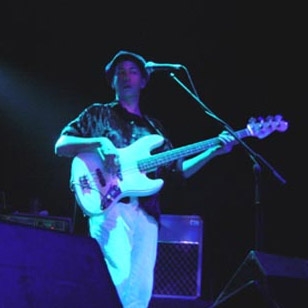 Published at August 15, 2014
Ian Maidman was born in Upminster, England, in 1958.
He began his musical education at the age of 12, when he started studying classical guitar and piano. After leaving school, he worked with various bands and spent some time as a studio engineer. By thsi time he had added the bass guitar and percussion to his range of instruments, and in 1979 he began his career as a freelance musician.
He subsequently toured with Joan Armatrading, Murray Head and Paul Brady and has recorded with a variety o artists including The Proclaimers, Lloyd Cole and David Sylvian on the album Gone To Earth.
Maidman has produced two albums for Paul Brady, Back to the Centre and Primitive Dance, and is a member of the Penguin Cafe Orchestra.
(bio taken from the In Praise Of Shamans tourbook).
Additional:
While on tour with PCO he met his partner Annie Whitehead.
Ian and Annie, together with Harry Beckett and Liam Genockey formed "Rude", a jazz/funk/rock/ska improvisation project. Recently Ian has worked on a project based on the music of Robert Wyatt. He is currently recording and touring with Paul Brady.
Gallery