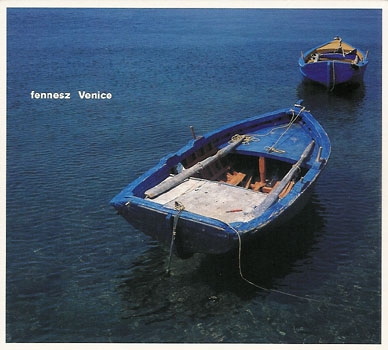 Released at March 8, 2004
Amazing album by an amazing artist!
Tracklist:
Rivers Of Sand
Chateau Rouge
City Of Light
Onsra
Circassian
Onsay
The Other Face
Transit
The Point Of It All
Laguna
Asusu
The Stone Of Impermanence
Green Ray (* only on Japanese version)
All tracks composed by Christian Fennesz except
– Circassian: Frennesz, Stangl
– Transit: Fennesz, Sylvian
Published by TOUCH except Transit [TOUCH , Opium (Arts) Ltd.]
Recorded on location in Venice, July 2003, Amann Studios Vienna Jan-Feb 2004.
Photography and design by Jon Wozencroft
Lyrics on Transit – David Sylvian
Guitar on Laguna and Circassian – Christian Fennesz and Burkhard Stangl.
Laguna was recorded by Cristoph Amann.
The Japanese version (DNCD14) has an extra long beatiful track Green Ray. Worth the money!!
Order both the regular version and the Japanese version at touchshop.
Read the Pitchfork review by Mark Richardson (April 1st, 2004) or the one by Mark Teppo on Igloo magazine.
Gallery
Tracklist