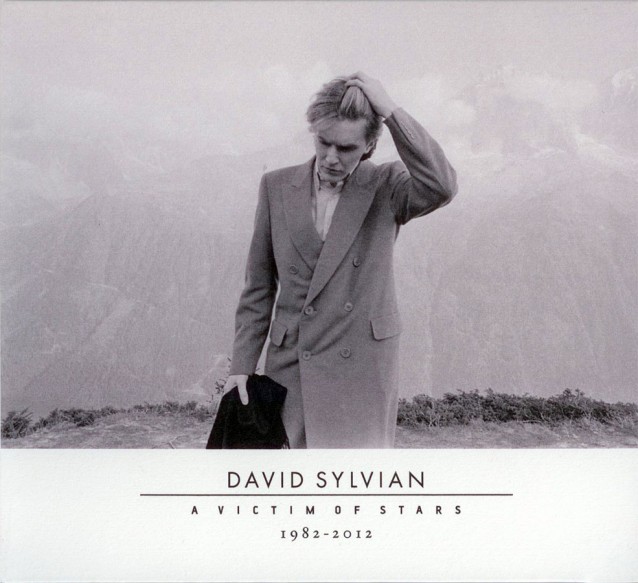 Released at February 29, 2012
UK & European 2 CD Compilation in Digipak 2012.
The Copyright in this compilation is owned by Virgin Records Ltd. 2012 Virgin Records Ltd.
Made in the EU.
New compilation released on Februari 29th 2012.Note: Album was renamed from A Victim Of Stars, 1981-2011 into A Victim Of Stars, 1982-2012 during the announcement period.
Reviews of this release can be found here.
A Victim Of Stars 1982-2012 brings together the last 30 years of David Sylvian's solo career, encompassing material released with Virgin Records, along with more recent work released on his own label Samadhisound, including a new recording 'Where's Your Gravity?' which is exclusive to this compilation.
The package comes as a trifold double disc set with insert. Note that Ghosts is the remixed version released in 2000 from the 'Everything and Nothing' Compilation, however 'Remix' is not mentioned on the CD, packaging nor folded track sheet.
Credits:
Art Direction Yuka Fujii
Design Chris Bigg
Executive producer – Jason Day
Management by Opium (Arts) Ltd.
Mastered by Tony Cousins
Original cover photography by Yuka Fujii
Note by Kevin: the US edition is not simply an import of the UK/European pressing. The label info on the back cover has Virgin's US address, the spine has the "Music from EMI" logo, and a sticker on the back reads: "Assembled in US; disc made in Mexico."
Gallery
Tracklist