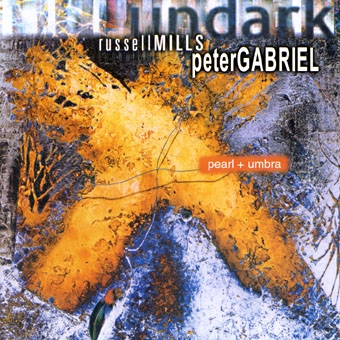 Released at October 30, 2000
Tracklist as original.
At a glance:
Is Russell Mills alone not good enough? I guess not according to the makers of this very hard to get (now out of print) russian counterfeit of his Pearl And Umbra album. Bigger than Russell's own name, the presence of Peter Gabriel is announced. On the artwork and on the disc, the credits go to Russell Mills and Peter Gabriel 😉
Fantastic artwork on this counterfeit. A lot of effort has been taken to make this release look as if it was Mills himself who did the art direction.
The inlay is even a folded one, with a lot of text re-typed from the original packaging. Hard to read on the soft blue background colour.
The inner tray is transparent.
Best:
The artwork and of course the use of Peter Gabriel to give this CD a sale boost. Tracklist same as regular release. The picture disc is extremely beautiful.
Some notes on the back inlay are Russian.
Gallery