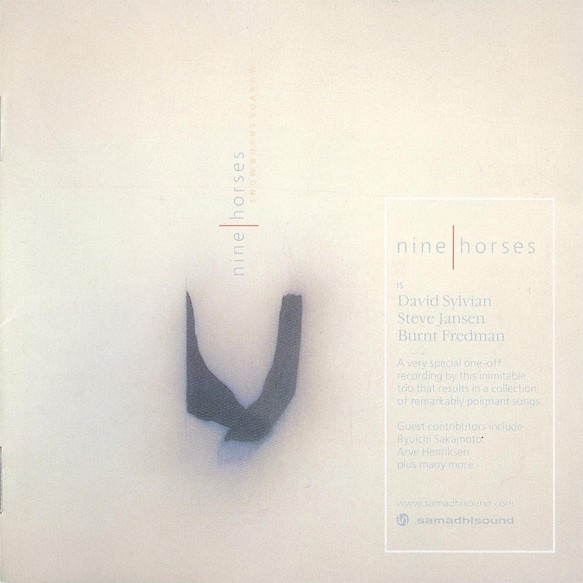 Released at December 5, 2005
original catalogue numbers used.
Russian counterfeit of the Nine Horses album
The album comes in a standard jewel-case where the artwork is nothing more than a cut-&-paste job of the original inlay sheet.
The result is an 8-page booklet which is printed badly and difficult to read.
The disc artwork is too dark and unsharp.
They've used the sticker of the european release as definite part of the front artwork.
Tracklist:
1 Wonderful World
2 Darkest Birds
3 The Banality Of Evil
4 Atom and Cell
5 A History Of Holes
6 Snow Borne Sorrow
7 The Day The Earth Stole Heaven
8 Serotonin
9 The Librarian
Gallery
Booklet