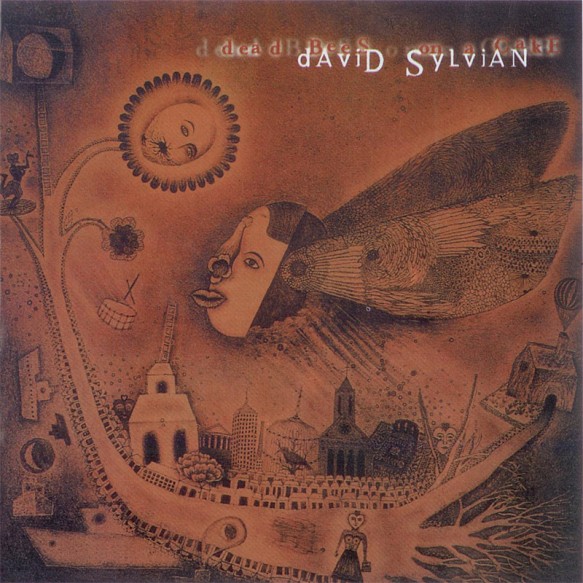 Released at January 1, 2000
Doral JPCD 9903 03,
Russia 2000
Identical tracklist as original.
At a glance:
The inlay is a folded sheet with inside a page full of credits and a page with the black and white picture of David and Ingrid. The back inlay is a straight copy of the original UK release.
Best:
The disc is printed with brown artwork. Around the hole the title is printed.
It looks like this disc and the version described above are pressed in the same factory as the matrix numbers of the discs are exactly the same. The difference is the colour of the artwork on the discs, this one is brown, the above one is orange. Titles on disc are also the same.
ALL notes on the back inlay (except tracklist) are Russian. No barcodes on the back inlay.
Tracklist:
I Surrender
Dobro #1
Midnight Sun
Thalheim
Godman
Alphabet Angel
Krishna Blue
The Shining Of Things
Café Europe
Pollen Path
All Of My Mother's Names
Wanderlust
Praise (Pratah Smarami)
Darkest Dreaming
Gallery
Booklet