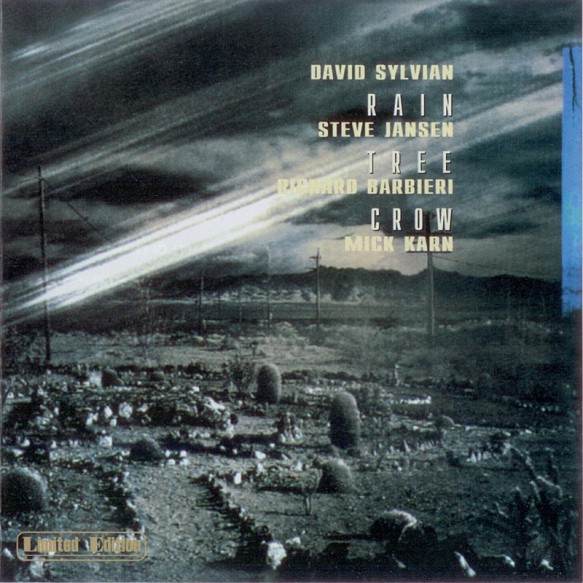 Released at May 4, 2000
Tracklist same as the original.
Unofficial version with pleasant mistakes.
At a glance: Typical Russian edition. Booklet is one folded inlay sheet. This release has all names printed on the left of the back inlay, so it can be read through the transparent tray.
Beautiful picture disc.
Compared with original:
The inlay is printed inside with a b/w copy of some original RTC artwork and all song credits are printed. No lyrics.
All fonts are different and most striking is that the front artwork has fonts that even don't come close to the original.
Back inlay features lyrics of the track Rain Tree Crow and can be seen through the transparent tray.
Best: David's surname is constantly spelled as Silvian on the disc and on the back inlay. The year mentioned on the back inlay is 1990. Weird, the original release states 1991 😉
The front artwork says Limited Edition. ALL notes on the back inlay (except tracklist) are Russian.
Tracklist:
Big Wheels in Shanty Town
Every Colour You Are
Rain Tree Crow
Red Earth (as Summertime ends)
Pocket Full of Change
Boat's For Burning
New Moon at Red Deer Wallow
Blackwater
A Reassuringly Dull Sunday
Blackcrow Hits Shoe Shine City
Scratchings On The Bible Belt
Cries and Whispers
Gallery
Booklet