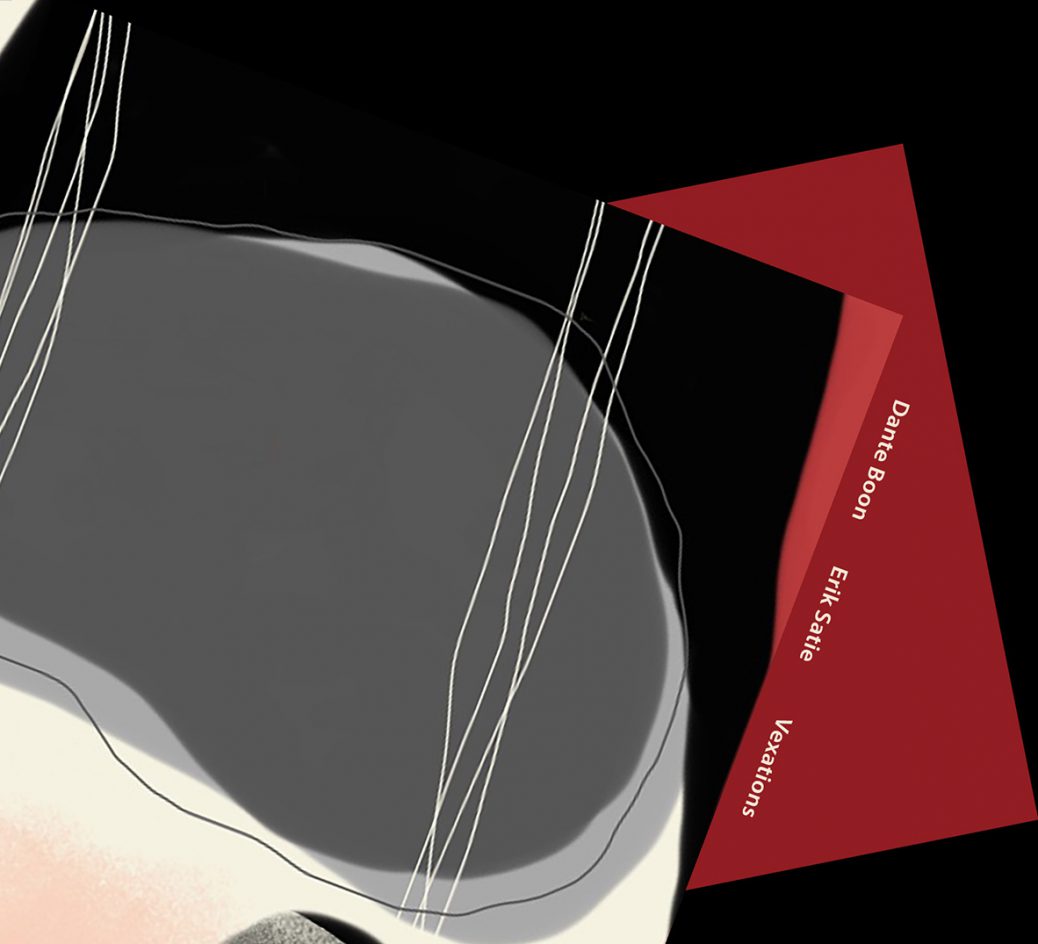 Released at July 17, 2020
A planned cd release with artwork by David Sylvian has now been cancelled.

Yuko Zama previously announced a new release on her elsewhere label, including sleeve artwork by David Sylvian:
'Happy to reveal the final cover design of Dante Boon – Erik Satie: Vexations (elsewhere 012-3) on the occasion of Satie's 154th birthday. Preorders will begin in June, CD available in July.
(Cover artwork by David Sylvian, layout design by Yuko Zama)'
Dante Boon recorded his original interpretation of Satie's Vexations on an 1890s Blüthner concert grand piano in a Brussels studio last October.
This was to have been the latest in a number of sleeve designs that Sylvian has provided for the label. However, the release will not now be happening.