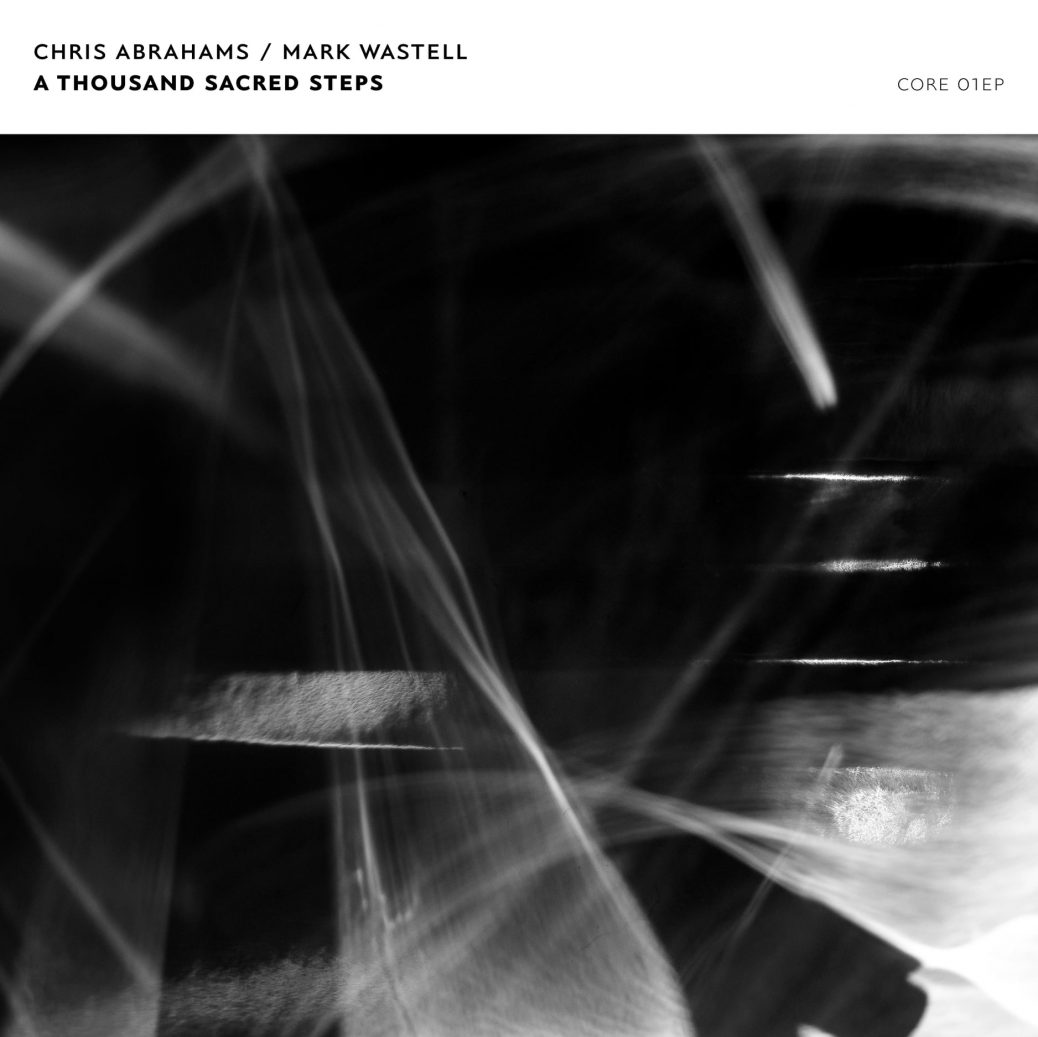 Released at April 1, 2021
David Sylvian provided the cover photograph for the inaugural release of the 'EP Series' on Mark Wastell's Confront label.
From the Confront website:
FIRST RELEASE IN CONFRONT'S NEW EP LENGTH SERIES
We owe this session to a touch of happenstance and a measure of forethought. Chris was in London with The Necks for a residency at Café Oto, the capital's enterprising and valuable haven for adventurous music. Mark asked him whether, if he had any spare time whilst in the city, he'd be interested in doing a studio session as a duo.
The two have met a number of times over the years (including once in Berlin when Chris came to hear The Sealed Knot, the trio which Mark inhabits with harpist Rhodri Davies and percussionist Burkhard Beins) and had been corresponding since the time when Mark ran the Sound 323 record shop in the early 2000s. An additional point of interest is that eight months after these studio recordings, Mark also guested with The Dogmatics – Chris' longstanding duo with clarinetist Kai Fagaschinski – at Café Oto in October 2019.
The album title, says Mark, "came to mind quite early on in my listening back to the sessions. I was thinking how musicians cross the globe, physically and metaphorically, treading sacred steps that lead from one musical experience to another. Akin to some kind continual ritual pilgrimage."
For me there has always been a certain spiritual feeling about Mark's improvisations. This was evident back when he concentrated on cello, but in latter years his thoughtful work on percussion exhibits the same meditative quality, with musical gestures that can seem private and enigmatic yet propose countless possible ways forward.
Similar comments can apply to the way Chris addresses a new improvisation. He is known for his penchant for cyclic, rippling, somewhat Debussy-esque opening passages that, gradually intensifying, may develop in any direction. This is especially evident on "A", where the sense of foreboding neither resolves nor breaks. A kind of climax arrives around halfway through "Steps" but finally subsides into that impression of ambiguity which has, on each track, drawn us into the next stage of the pilgrimage. (Barry Witherden)
credits 
Chris Abrahams: Bluthner grand piano, circa 1905
Mark Wastell: 32″ Paiste tam tam, cymbals
Recorded by Shuta Shinota at Hackney Road Studios, London on 23 October 2018.
Mastered by Rupert Clervaux
Produced by Mark Wastell
Photograph by David Sylvian
Design by Matthew Brandi
Bandcamp
Gallery