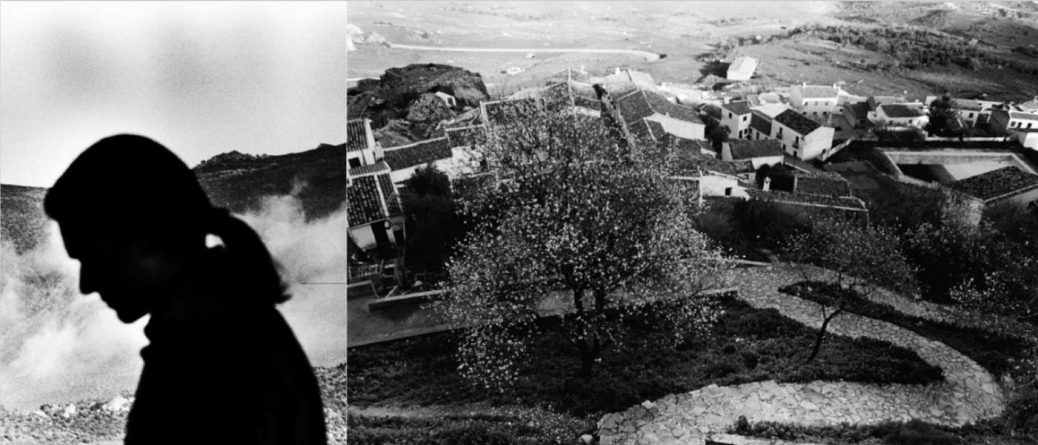 Published at September 6, 2019
'Like Planets [unreel]' is a film by Yuka Fujii featuring images from her book 'Like Planets' and with an original soundtrack by Mark Wastell including contributions from David Sylvian.
The film was premiered at the Punkt festival in Kristiansand, Norway on 6 September 2019. A UK premiere was hosted by Mark Wastell's Confront label at Cafe OTO, London on 3 October 2019 to coincide with the opening of Yuka Fujii's exhibition of photographs at the nearby POCKO gallery. Also on the bill for the OTO showing were live performances by Clive Bell and Rie Nakajima with interval music by Phil Durrant. Thank you to Mark Bourne for permission to use his photographs of the event on this page.
A blog article on the film can be read here.
from the Punkt facebook/website:
PUNKT (5-7 September):
This year's Punkt Seminar, curated by David Toop, features the premiere of Yuka Fujii's "Like Planets [unreel]".
LIKE PLANETS [unreel]
(cine-photo – approx..35min. /osmosis uk 2019)
Photography and cine-photo by Yuka Fujii
Music composed and performed by Mark Wastell
"Like Planets [unreel]" is a short film of still images and text taken from the book of the same name. It also features a specially commissioned soundtrack by musician and label owner, Mark Wastell. The film will be premiered at Punkt festival 2019.
"I've frequently created film based around still images, slowly dissolving from one image to the next. I've always found this simple technique very moving and engaging especially when accompanied by the appropriate soundtrack. Punkt finally gave me the opportunity to explore this approach more fully as did Mark Wastell who has created a specially commissioned composition for the piece. The book stands alone as a work in itself for the individual to explore in their own time. The film works on another level. A shared experience which takes place within a given time frame hopefully drawing the audience into the world created by both sound and vision."
Like Planets, the book, is a photographic essay by Yuka Fujii. Consisting of 5 chapters, spread over 170 pages, the book documents a seemingly quiet, intimate, existence in the company of her then partner, the artist, David Sylvian. Far from the world of popular music, the book reads like a visual poem of the time shared together. Sylvian is depicted in hotel rooms, small villages, graveyards, landscapes rural, exotic, and forbidding, before finally reaching a point of change, of grace, in the darkened rooms of Konya and Istanbul. Interspersed with poems and quotations, this is a tantalising and evocative glimpse of an intensely private life at a pivotal point in its evolution.
The film will be shown at the Sørlandet Art Museum on Friday 6 September.
from the Cafe OTO website:
Tonight's presentation celebrates the joint opening of an exhibition of photography by Yuka Fujii at the Pocko Gallery, together with the UK premiere of LIKE PLANETS, a film of images and text taken from the book of the same name. There will also be live music from Clive Bell and Rie Nakajima.
The film makes its world premiere at the Punkt Festival in Norway in September 2019 followed soon after by this London showing. There are plans to take it to Japan later in the year. LIKE PLANETS also features a specially commissioned soundtrack by Mark Wastell.
SET I
CLIVE BELL
SET II
LIKE PLANETS FILM
SET III
RIE NAKAJIMA
Interval music from Phil Durrant
Of the soundtrack music, Mark Wastell writes:
'Recorded on various sessions over the last few months at Studio 3, London. The composition is scored for chimes, double bass, shruti box, Bösendorfer grand piano, Indian temple bells, upright piano, nepalese singing bowls, piano frame, fingers cymbals and cello. Additional violin samples from Biliana Voutchkova plus field recordings and poetry fragments from David Sylvian. Invaluable input and suggestions from Yuka and studio engineer Rupert Clervaux.'
Gallery
Punkt concert poster - photo by David J Nibloe

Sørlandet Art Museum gallery - photo by David J Nibloe

Sørlandet gallery before showing - photo by David J Nibloe

Cafe OTO - photo by Renaud C Haslan

Cafe OTO, Clive Bell - photo by Mark Bourne

Cafe OTO, Phil Durrant - photo by Mark Bourne

Cafe OTO, Rie Nakajima percussion - photo by Mark Bourne

Cafe OTO, Rie Nakajima percussion - photo by Mark Bourne

Cafe OTO, Rie Nakajima - photo by Mark Bourne