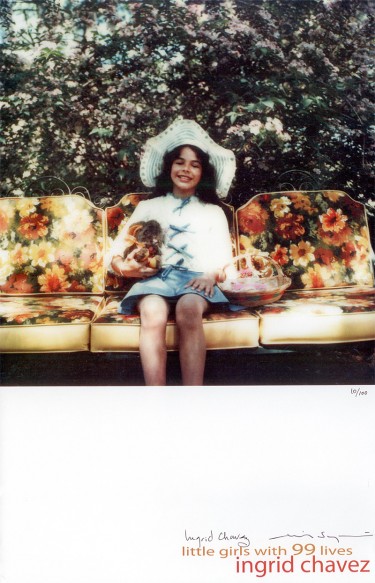 Released at September 1, 2012
Ingrid sold 100 signed posters of the EP, including a digital download, on Bandcamp. The poster was signed by both Ingrid and David.
Limited edition of 100 pcs, each numbered. Ditigital download of EP contains 4 mp3 files and hi-res cover artwork.
About the EP:
The four songs written and recorded by David Sylvian and Ingrid Chavez in the mid to late 90's, which were previously only available on the B-sides of various singles released by Virgin Records, are collected here for the first time. Available in a new digipak designed by Sylvian and, in keeping with some of the intimate themes addressed in the material, the artwork features images of Ingrid as a young girl. Each copy is signed and numbered by both Sylvian and Chavez and the pressing is strictly limited to 1000. There will be no reprinting of the edition once it has sold out.
Produced by Ingrid Chavez and David Sylvian
Design by David Sylvian
Gallery
Tracklist