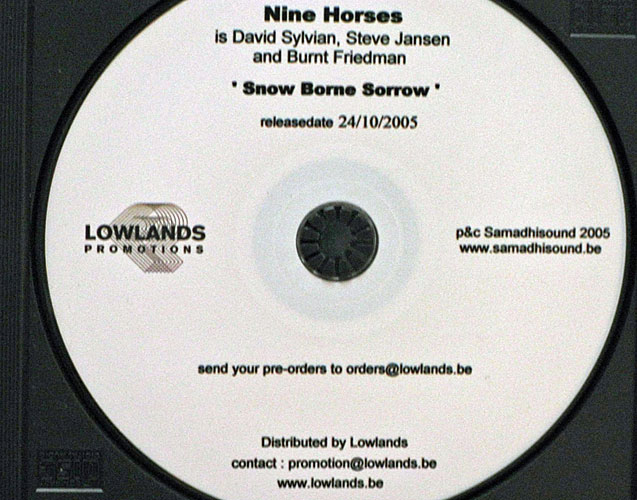 Released at August 19, 2005
Nine Horses, excl. to SamadhiSound IIc.
Exclusive distibuted to small record shops and journalists in Belgium initiated @ Lowlands Festival 2005
This promo CDR was distributed to small shops and journalists celebrating the release of the Snow Borne Sorrow album.
Some remarkable things can be noticed on the label:
– Lowlands Promotions is mentioned as distributor
– domains samadhisound.be and lowlands.be do not exist (anymore)
It could be the case that these domains/sites were active in 2005 and that all their promotional activities have found home in Bertus Distribution & Marketing, the company that also distributes SamadhiSound releases in Belgium (Benelux).
No artwork included.
Tracklist is the same as on the regular release.
Gallery
Tracklist