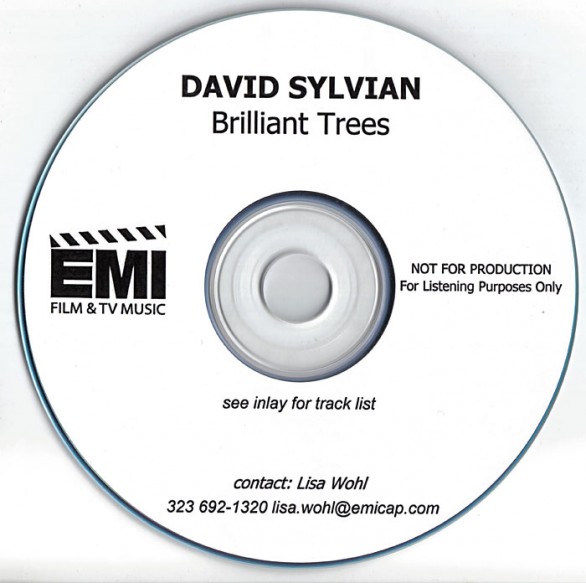 Released at September 25, 2003
US promo for the 2003 re-issue of 'Brilliant Trees'
It comes in a standard CD jewel case. The cover is a plain sheet which is professional printed on good quality paper.
It is single-sided, there is no further details printed on the back. On the CD it refers to 'see inlay for track list', however the issue never came with a track listing. It looks to be very similar to other TV & Radio promos whereby it accompanies an A4 photocopied sheet listing details of the re-released CD.
Many thanks to Stefan C. Attrill for providing info and images.
Tracklist:
Pulling Punches
The Ink In The Well
Nostalgia
Red Guitar
Weathered Wall
Backwaters
Brilliant Trees
Gallery