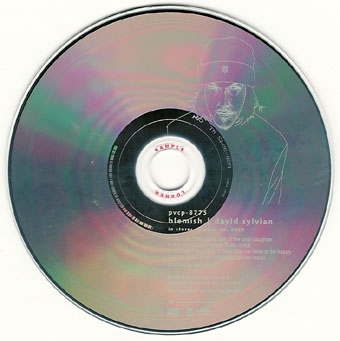 Released at October 22, 2003
Released on P-Vine Records Japan.
The Japanese version of Blemish features the bonus track Trauma.
The promo is a plain CD with different printing and a set of 4 A4 pages with liner notes, bio and discography of David and some additional notes on Blemish.
Thanks to Ko Enomoto at P-Vine Records for providing all the information so quickly.
Tracklist:
Blemish
The Good Son
The Only Daughter
The Heart Knows Better
She Is Not
Late Night Shopping
How Little We Need To Be Happy
A Fire In The Forest
Trauma
Gallery