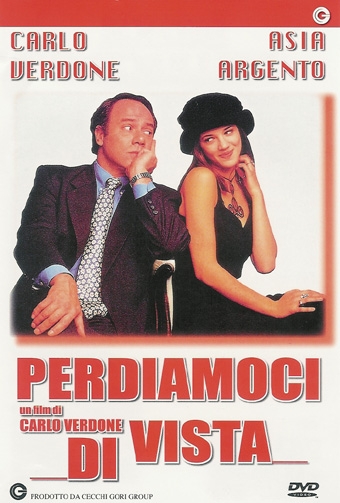 Released at September 10, 2005
2DVD set of the Carlo Verdone movie Perdiamoci Di Vista (starring Carlo Verdone and Asia Argento).
On the bonus DVD of this set, the Heartbeat video is included (officially!).
Perdiamoci Di Vista is an Italian movie (1994) from Carlo Verdone. Carlo Verdone is a director, screenwriter and actor, born November 17th, 1950 in Rome, Italy. Recent movie of Carlo is Manual Of Love (Manuale d'Amore, 2005).
It is know that Carlo admires the music of David Sylvian. He often uses music of David in his productions. The soundtrack of Perdiamoci Di Vista contains the track Heartbeat (Tainai Kaiki II).
Gallery
Carlo Verdone - Perdiamoci Di Vista cover

Carlo Verdone - Perdiamoci Di Vista disc

Carlo Verdone - check the photo at his left shoulder
Tracklist