Released at September 24, 2012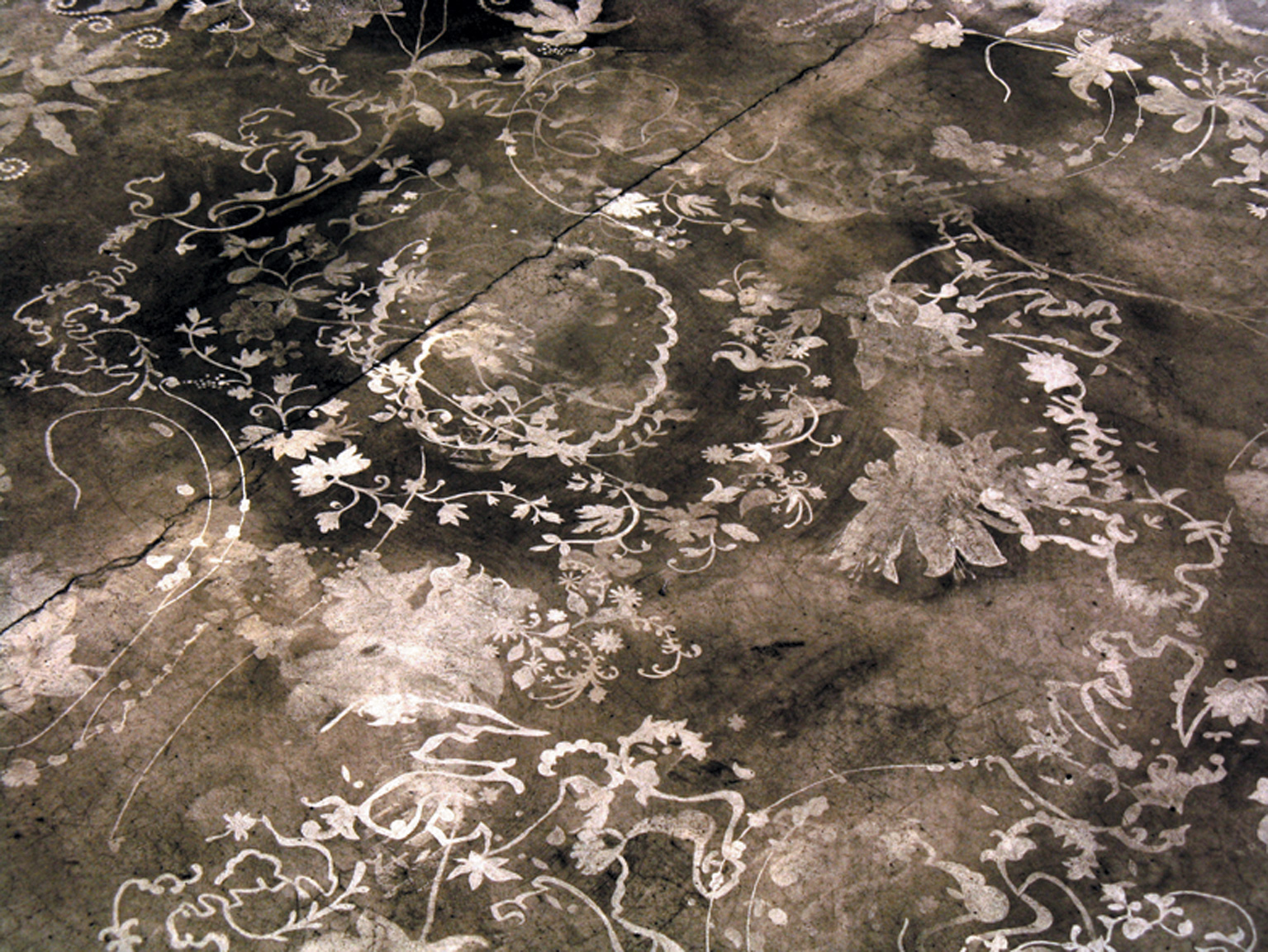 (c)2012 samadhisound IIc.
Lyrics
He looks at us through layer upon layer of smoke-coloured glass. There is no understanding, no word that can begin to express the loneliness he is shrouded in. Nights pass and days pass and he paces to and fro, driven by a pain that is not his, and that he cannot find a reason for.
It is white as snow and bears no footprints. His thought fly from his body before he has thought them out, and are not to be hunted down. At times he feels he is moving inside a large brain. At times he finds himself longing for the absolute perfection of emptiness and non-existence. He is sealed. He fears his own voice and what might tell. Somewhere he has a dwelling he never inhabits, a house with clouds drifting in and out through open windows. He himself is transparent and faintly blueish, like a lake ruffled by slight wind. He is as meek in October. Most of all he fears afternoons, he hallowed long and empty afternoons, when clocks almost stand still and time is a burden on his narrow shoulders. At dusk he goes out and picks a fruit from the great tree whose crown no one can see and whose roots no one knows. This is his one joy.


Uncommon Deities poem (Punkt 2011) on music by Jan Bang and Erik Honoré.
Music by Bang, Honoré, Endresen
Poem by Paal-Helge Haugen
Poems by Paal-Helge Haugen and Nils Chr. Moe-Repstad
The CD release of Uncommon Deities isn't a document of the installation, but a reinvention: the poems and Sylvian''s readings are placed in new settings by Jan Bang and Erik Honoré. The cofounders of the Punkt festival and close collaborators on the original installation, Bang and Honoré draw on new performances by the deeply sympathetic trumpeter Arve Henriksen and the startling, elemental singer Sidsel
Endresen. These improvisations join live material captured at last year's Punkt events, in a production that''s spacious and atmospheric, somber and escapist, light-hearted and steeped in history – a recording as rich as the ancestry of the work that inspired it.
John Tilbury – piano
Jan Bang – synthesizer
Sidsel Endresen – vocals
David Sylvian – voice
Tilbury and Endresen recorded live at Punkt 2011, Kristiansand, at the "Uncommon Deities" installation opening.
Official microsite of Uncommon Deities