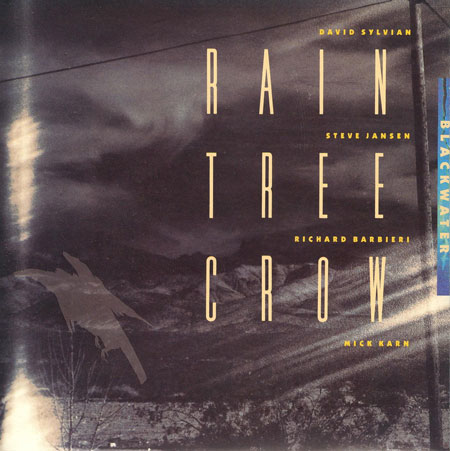 Released at March 1, 1991
Virgin Records Ltd.
Published by Opium (Arts) Ltd./10 Music Ltd.
7": Virgin VS1340
12": Virgin VS1340-12
CD ltd edition folio pic disc : Virgin VSCDX 1340
First and only single of RTC
I Drink To Forget is only available on 12″ and CD5″ of Blackwater.
There are two issues of the Blackwater single. One in a regular case with fold-out lyric sheet and on the disc the bonus track: I Drink To Forget (not on the album). The second one is the version shown left: limited edition picture disc with folio fold-out sleeve and 4 tracks on disc.
1. Blackwater
2. Rain Tree Crow (bonus)
3. Red Earth
4. I Drink To Forget
Credits: Written by RTC, words by David Sylvian. Produced by RTC.
Design by Russell Mills.
Photography by Shinya Fujiwara.
Gallery
Tracklist