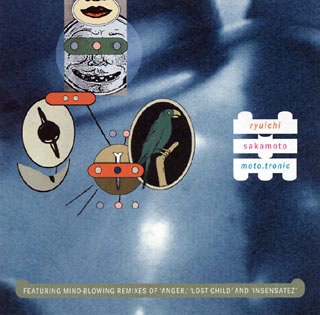 Released at November 1, 2003
Promotional copy of moto.tronic with a single sheet inlay.
The CD has the same print as the DVD but mistakenly the text 'Bonus DVD' is written on it.
On the CD and DVD no promotional references can be found.
(thanks to Sven Jacobs for the information and scans).
Tracklist:
Forbidden Colours
Energy Flow
O Grande Amor
The Last Emperor
Railroad Man
Risky
Before Long
Desafinado
Lost Child – SQ & P
Little Buddha
New Geo
Opus
Anger – Rare Force 2 Meg Mix
Insensatez – Remodel By Alva Noto
Tracklist DVD:
Neo Geo
Merry Christmas Mr. Lawrence
Bim Bom
Tibetan Dance
Insensatez
Gallery
Tracklist