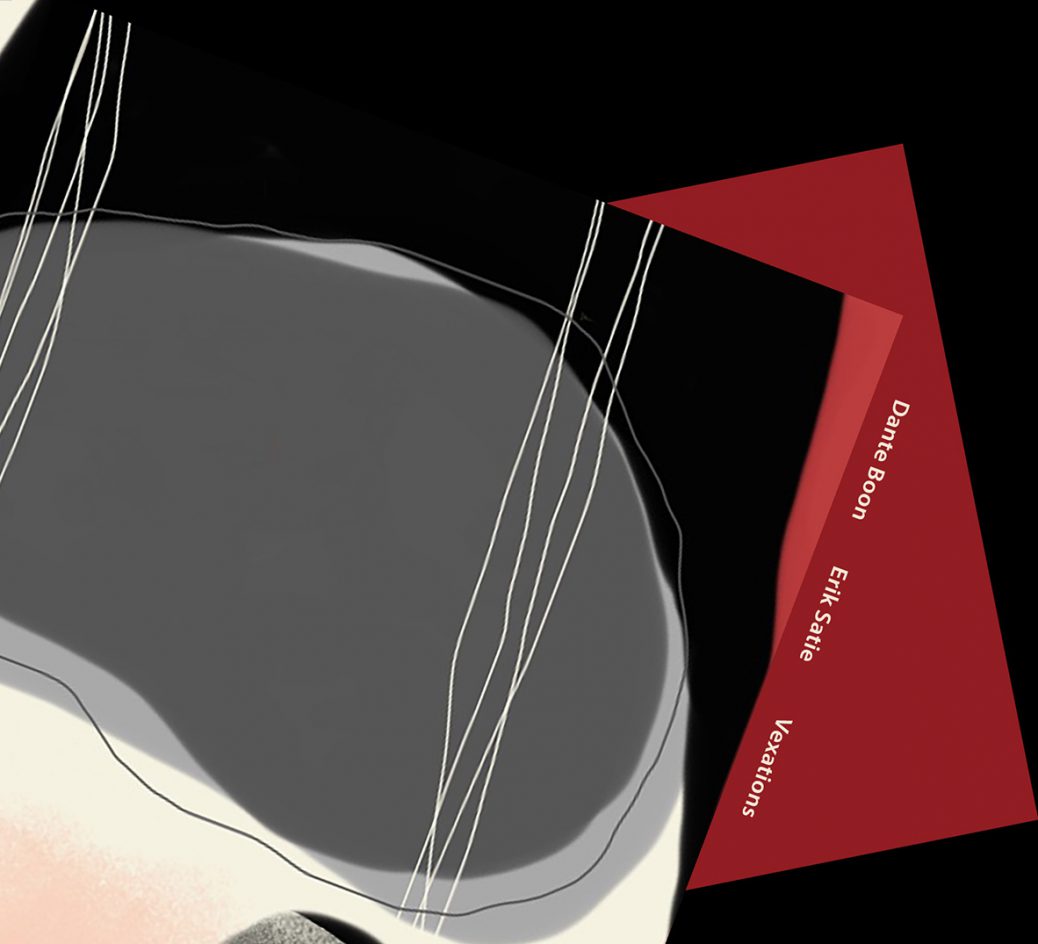 Yuko Zama has announced a new cd on her elsewhere label, including sleeve artwork by David Sylvian.
The announcement reads:
'Happy to reveal the final cover design of Dante Boon – Erik Satie: Vexations (elsewhere 012-3) on the occasion of Satie's 154th birthday. Preorders will begin in June, CD available in July.
(Cover artwork by David Sylvian, layout design by Yuko Zama)'
Pre-orders will be available at the elsewhere site in due course.
Dante Boon recorded his original interpretation of Satie's Vexations on an 1890s Blüthner concert grand piano in a Brussels studio last October.
This is the latest in a number of sleeve designs that Sylvian has provided for the label.
Separately, Sylvian provides artwork for a white vinyl release on Mark Wastell's Confront label for RSD 2020. The release of Mark Wastell & Keith Rowe's 'Live at I-and-E' is delayed until August, but a few copies are available for pre-order from the Confront site here.
Gallery