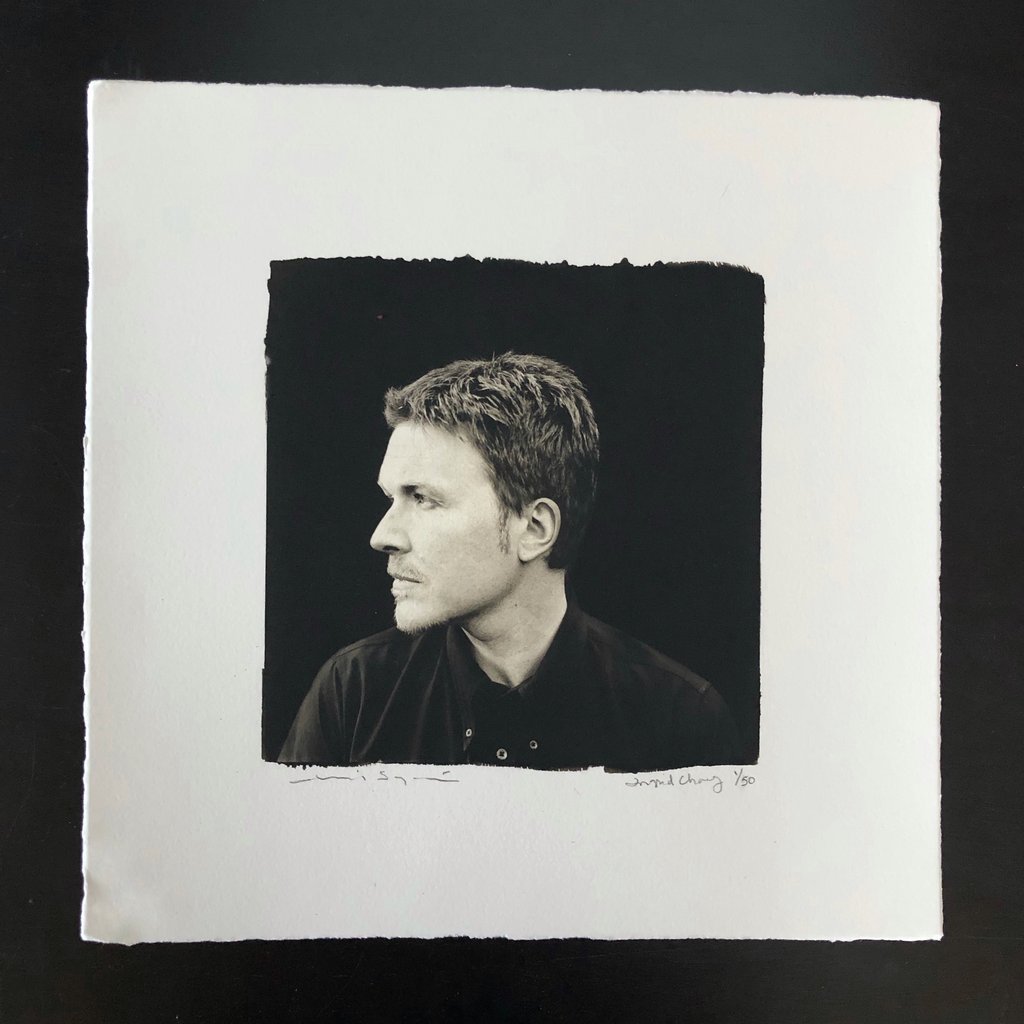 Broadcast on March 14, 2019
Limited edition print of the photograph by Ingrid Chavez featured on the 'Dead Bees on a Cake' black vinyl re-release.
Signed and numbered by David Sylvian and Ingrid Chavez.
7″ x 7″ image on 12″ x 12″ Arches platine paper.
Palladium print, Ltd. Ed. of 50.
Available from Ingrid Chavez bandcamp
here

Here's Ingrid's throwback thursday event where she announced the print:
Palladium Print By: William Dixon
William Dixon is a printmaker who has been involved with alternative printing processes for over a decade.  Some of his finest work has been portraiture using the palladium and salt print processes.  His prints have been exhibited in galleries throughout New England.  Examples of his work plus contact information are available at www.williamdixonphotography.net.
Palladium Printing
Palladium is a hand-coated, UV light sensitive contact print process.  The final print will be the same size as the negative used. Printmaking paper, such as Arches Platine, is coated with light-sensitive chemicals.  Once dry a negative is placed on top of the paper and the paper + negative are exposed to ultra violet light [ such as sunlight ] for several minutes.  The print is then placed in a tray and a developer [ ammonium citrate ] is poured over the print.  After clearing and washing the print is dried and the process is complete.  The complete process of coating / exposing / developing / washing takes approximately one hour for each print.  Because of the handmade process prints appear similar but never identical.
Palladium printing was patented in 1855 and has been used by such prominent photographers as Alfred Steiglitz, Paul Strand, and Edward Weston. It possesses a beauty, depth, and permanence valued by photographers, collectors, and museums. No two prints will be exactly alike.
Limited edition signed print