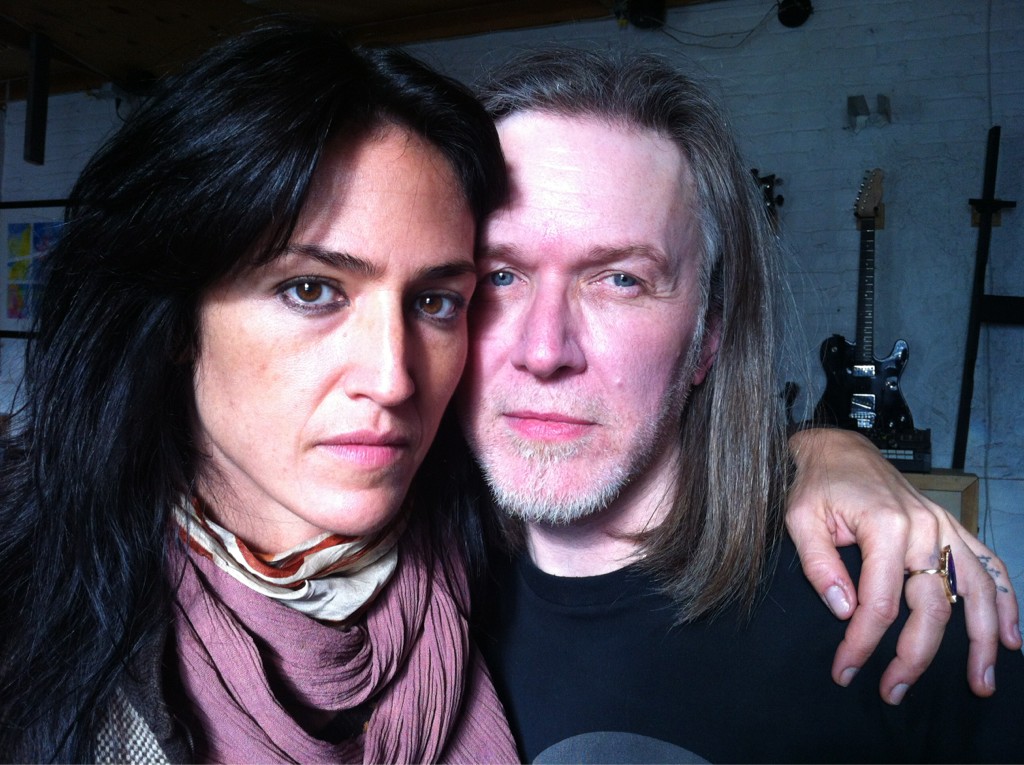 Joan as Policewoman is working on a new duets project with David Sylvian.
UPDATE April 20th, 2014: According to Joan the project is still in the works. See tweets below.
Joan talks about this project on the Huey Show as broadcast on February 6th, 2011 on BBC 6 Music (13:00 – 16:00).
In the end of december 2011, Joan tweeted a few messages (including picture) of her currently working with David on this project.
You can listen to the part of the show where Joan talks about it here:
Joan As Policewoman is Joan Wasser. A musician since she picked up a violin in the third grade, Joan began playing professionally immediately upon escape from her parents house. After the death of her boyfriend Jeff Buckley, she began to sing and write songs with some of Jeff's band mates in a project called Black Beetle.
We all know that Joan has teamed up before with David Sylvian on her sublime album To Survice, which contains two tracks with David: Honor Wishes and No Question.
More on the Huey show on BBC 6 found here.
More on Joan As Policewoman found here.
UPDATES: december 2011. Tweets from Joan As Policewoman: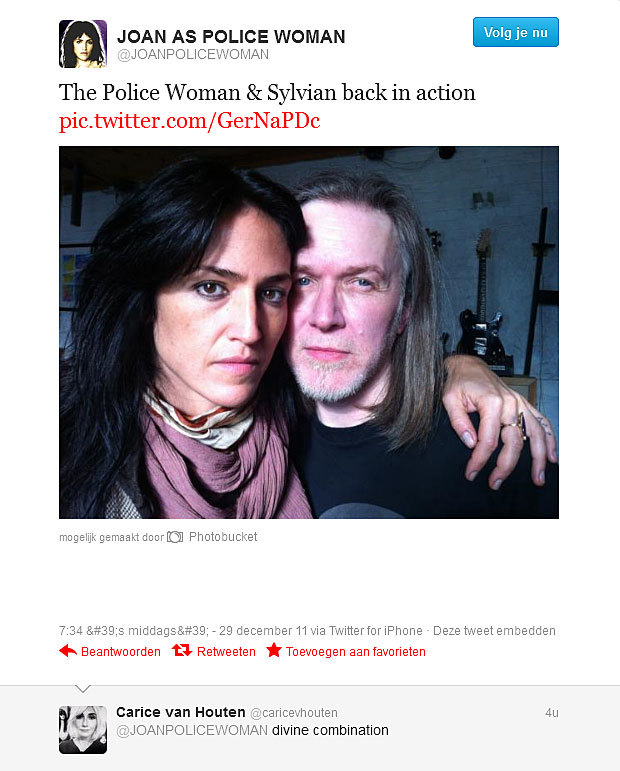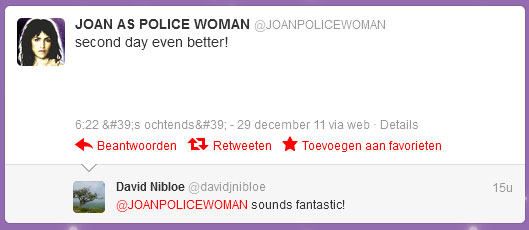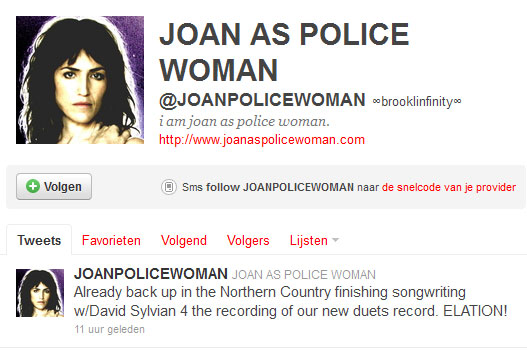 UPDATE Januari 2014: Article about upcoming concert of Joan As Policewoman on Rough Trade NYC:
Ensuring that JAPW could make the album 'happen' in a natural fashion was a bit tougher. For starters, Joan was scheduled to record an album of duets with eminent UK singer-songwriter David Sylvian, who, years earlier, had contacted her about singing a duet for his brother Steve Jansen's album (Slope). Sylvian subsequently co-sung two tracks on Joan's second album, 2008's To Survive, but soon after the pair begun a whole album together in 2011, Sylvian fell ill, and the project put on ice. Joan decided to embark on the follow-up to The Deep Field: "I didn't have anything written as I'd put all my focus into the project with David, so I began seriously writing at the end of 2012, which scared the shit out of me. You can't force creativity or inspiration, but thankfully, I found the music, it was there waiting for me, I was even a little peeved I had taken so long to tend to it."
UPDATE 20 April 2014: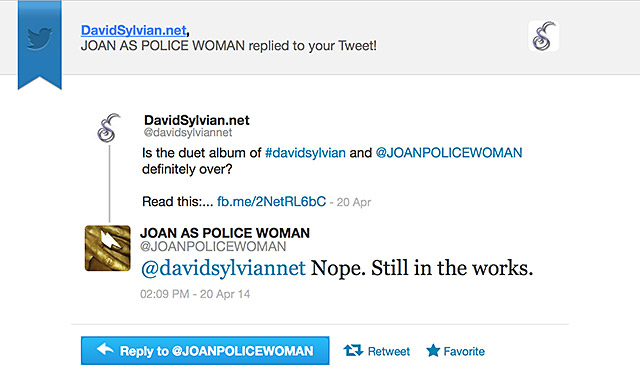 UPDATE: October 2019