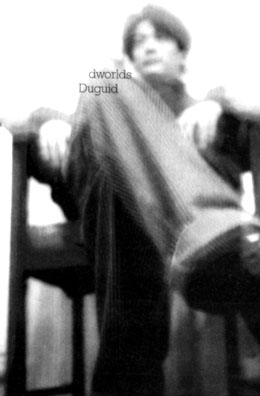 Published at August 15, 2014
Minimalist artists in computer based and digital electronic music
Born in Gifu, Japan in 1966.
Ikeda began his activity as a sound artist and DJ in 1990.
In 1994 he began to work as the composer for the multimedia art group Dumb Type. Since 1995 he has been intensely active in sound art through concerts (including a recent performance at Centre Pompidou in Paris), sound installations and recordings; the albums +/- (1996), 0? (1998) and the recent Matrix(2001) have been hailed by critics as the most radical and innovative examples of contemporary electronic music. With Carsten Nicolai he works on the recording project Cyclo, for which a new CD has recently been released.
In 2000 Ikeda created the sound installation Matrix for the Millennium Dome in London and Matrix (for and anechoic room) for the exhibition Sound Art- Sound as Media at the ICC in Tokyo. He has participated in the important group show of sound art Sonic Boom, curated by David Toop at the Hayward Gallery in London. The versatile range of his research is demonstrated by the recent collaboration with the Japanese architect
Toyo Ito, presented at the Louisiana Museum in Copenhagen, Denmark, in the exhibition Vision and Reality (2000).
Gallery