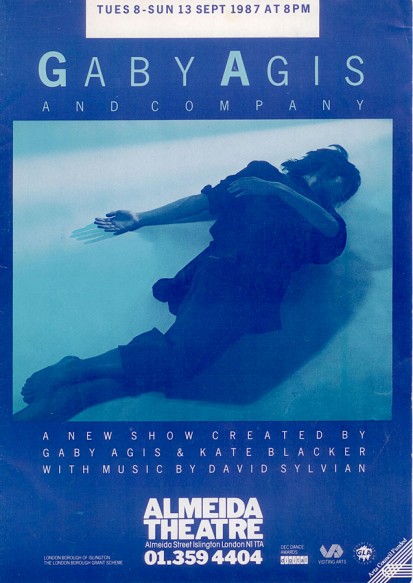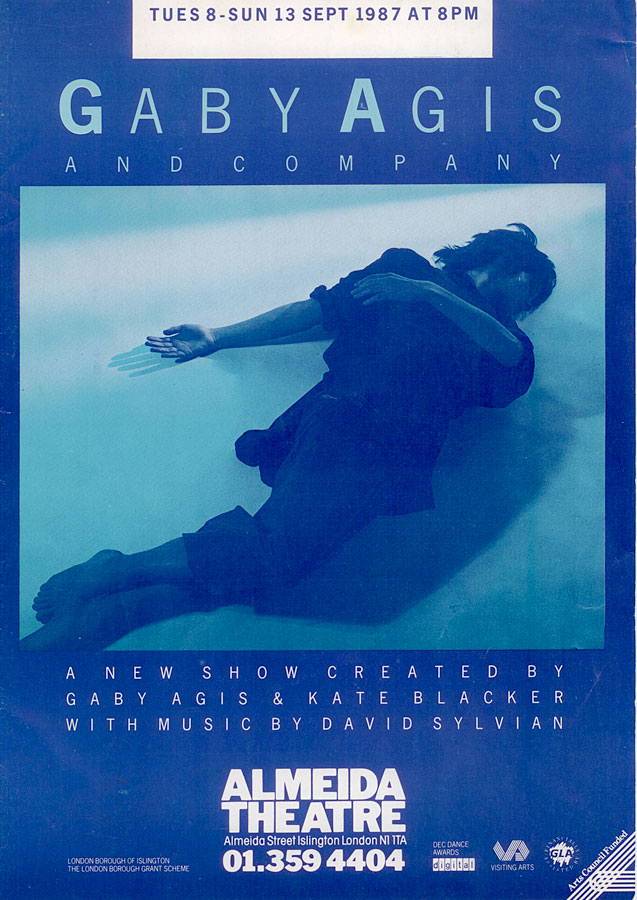 September 8, 1987
Kin, a dance piece by Gaby Agis, with set design by Kate Blacker with music by David Sylvian, premiered at the Almeida Theatre, London (8-13  September) 1987.
The score for this piece was composed by David Sylvian. A short piece of this was released as b-side of Pop Song, namely The Stigma Of Childhood.
David once answered a question from me concerning this piece, where he wrote that the Kin score definitely "won't see the light of day".
Credits
Choreography: Gaby Agis
Installation: Kate Blacker
Music: David Sylvian
Lighting: Shirley O'Loughlin
First Performance: The Almeida Theatre, London 8 september 1987
Dancers: Gaby Agis, Claire Bushe, Martin Coles, Matt Hauxwell and Charlotte Zerbey
Costumes: Caroline Harris and Kate Blacker
Gallery
Tracklist
Catalogue | Programme