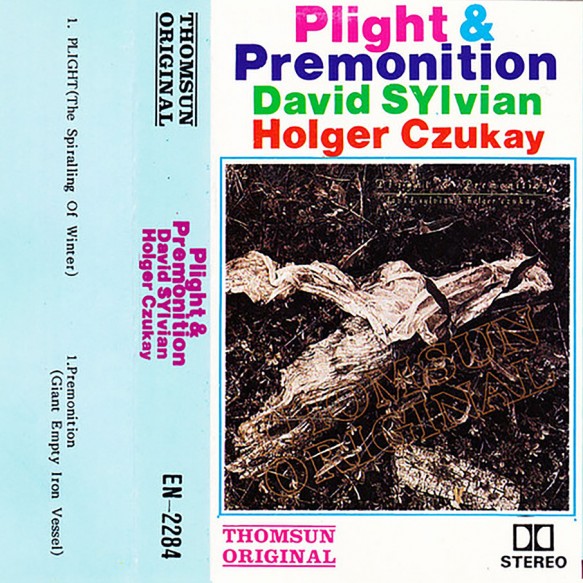 Released at May 22, 2013
Saudi Arabian bot cassette version of the first collaboration with Holger Czukay.
Produced by Holger Czukay
Recorded at Can Studio, Cologne, West Germany, 1986-87
"Plight" mixed and processed Holger Czukay
"Premonition" mixed by Holger Czukay & David Sylvian
The manufacturer is a fan of fonts and colours ….
Catalogue info says "Thomsun Original", whatever that may be.
Big thanks to Alan Greenhalgh for info and images (Ozboys).
Gallery