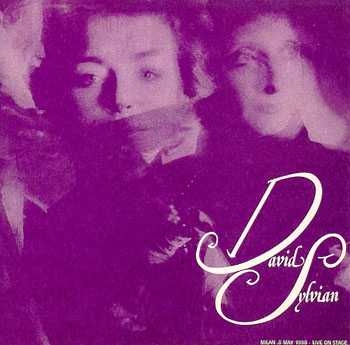 Released at December 1, 1987
Live in Milano, Italy 8 may 1988
3 record set in single sleeve.
Tracklist:
Ancient Evening
Orpheus
Before The Bullfight
Taking The Veil
Weathered Wall
The Boy With The Gun
Riverman
The Grand Parade
The In In The Well
Nostalgia
Forbidden Colours
Backwaters
Brilliant Trees
Let The Happiness In
Gone To Earth
Awakening
Tracklist is completely shuffled in favor of getting everything on 3 LPs. Very disturbing. Sound quality is fair.
Gallery