Released at August 9, 2013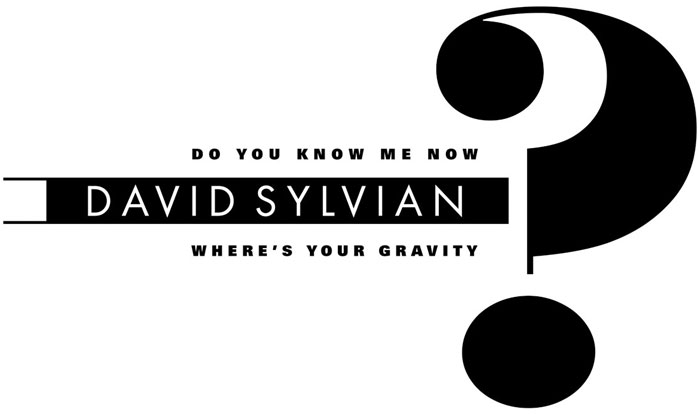 (C) 2013 Samadhisound LLCThis label copy information is the subject of copyright protection. All rights reserved.(C) 2013 EMI Records Ltd
Lyrics
And if you think you knew me then
You don't know me now
As the ground rose up to meet me
I kissed your mouth
You wore your boredom like an armor
But I tuned you out
And if that brought us to our knees
We laughed all the way down
I prized my daddy's ring from my hand
And I made a bride
We grew a flower in the desert
We grew terrified
We were one, not one and the same
Something was lost somehow
And if you think you knew me then
You don't know me now

The planets high above you
Spun in houses of their own
You were dropped and hit the ground running
But they failed to lead you home

And if you think you knew me then
Do you know me now?
I drew a child inside a womb
Justified myself
I stole the face of joy, the perfume of wealth
I atomised the boy within before he cut himself
You found the blood upon my clothes
And you washed it out
And if you think you knew me then
You don't know me now

There were children in the classroom
Erected without a nail
There were hornets in the heads of cattle
That vibrated to the sound

You cried wolf
I tracked one down and let it in
There were lambs, sure there was blood
There were psalms to sing
You could just see the bone jut out
Penetrate the skin
Did it dispel beyond all doubt the mess we're in?
You raised your head
I stared you down
You still don't know how
And if you think you knew me then
You don't know me now

I was happy, satiated
I was satisfied
Video
Video
Great fan based video clip
Track from the 10 inch vinyl single (September 16th 2013)
Earlier this year, David was invited to participate in an installation by the visual artist Phil Collins, entitled "My heart''s in my hand, and my hand is pierced, and my hand''s in the bag, and the bag is shut, and my heart is caught"" (after Genet).
A number of musicians were given, with the consent of those using the phone, anonymously recorded telephone conversations from a booth housed in a homeless centre in the centre of Cologne, from which to construct a composition of their choosing incorporating the text either directly or indirectly as each participant saw fit.
The resulting work was played back in specially designed listening booths in the museum itself. The conversations that david received resulted in the song "Do You Know Me Now?", released for the first time on the samadhisound label on 10″" vinyl (september 2013) and as digital files (included in order of vinyl record, august 2013).
Personnel
David Sylvian – music, lyrics
David Sylvian – vocal, acoustic guitar
Jan Bang – samples, araangement
Erik Honore – samples, synthesizer, string arrangement
Eivind Aarset – elctric guitar
Produced and mixed by David Sylvian with valued input from Jan and Erik.
Gallery
Great fan based video clip