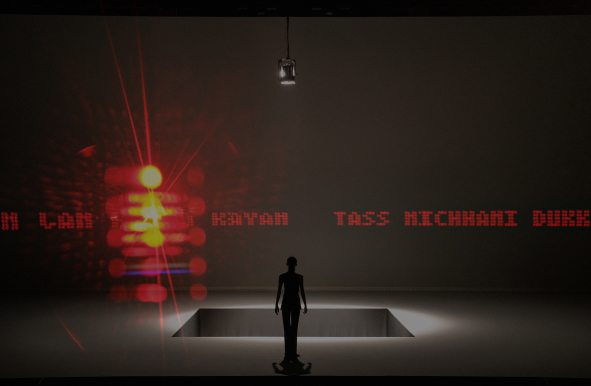 Broadcast on April 23, 2022
David Sylvian is one of the voices included in an installation titled 2022 by the collective known as Dumb Type in the Japan Pavilion at the 59th Venice Biennale from 23 April to 27 November 2022. David's contribution was recorded earlier this year.
From the festival website:
'Formed in Kyoto in 1984, Dumb Type is a pioneering Japanese art collective, composed of artists working in various different fields including visual arts, video, computer programming, design, music and dance. Without a designated director, the group's creative practice is based on flat, fluid, non-hierarchic collaborations that entail participating members to change according to each project. Engaging with a wide range of issues such as gender, race, AIDS, life and death, memory, and information society with an acute sense of criticism, they have produced various performances, installations, as well as stage works and exhibitions incorporating video works in museum and theaters both in Japan and overseas.
They will create a new work for the Japan Pavilion at the 59th International Art Exhibition – La Biennale di Venezia, welcoming Ryuichi Sakamoto as a new member.
The exhibition plans to display an installation on the theme of "post truth" and "liminal spaces," exploring how humans communicate with each other and perceive the world, which has changed dramatically with the evolution and advances of the internet and social media, coupled with the global COVID-19 pandemic.
Since 2007, the Japan Pavilion has determined its exhibition contents through a competition of exhibition plans submitted by nominated curators. For this exhibition, however, the Japan Foundation's Advisory Committee on International Art Exhibitions had directly selected Dumb Type as the exhibiting artist.'
Marta Roia attended the opening weekend in Venice and has written an exclusive review for this site. Read it and find more information and pictures on our installation page here.
Official website