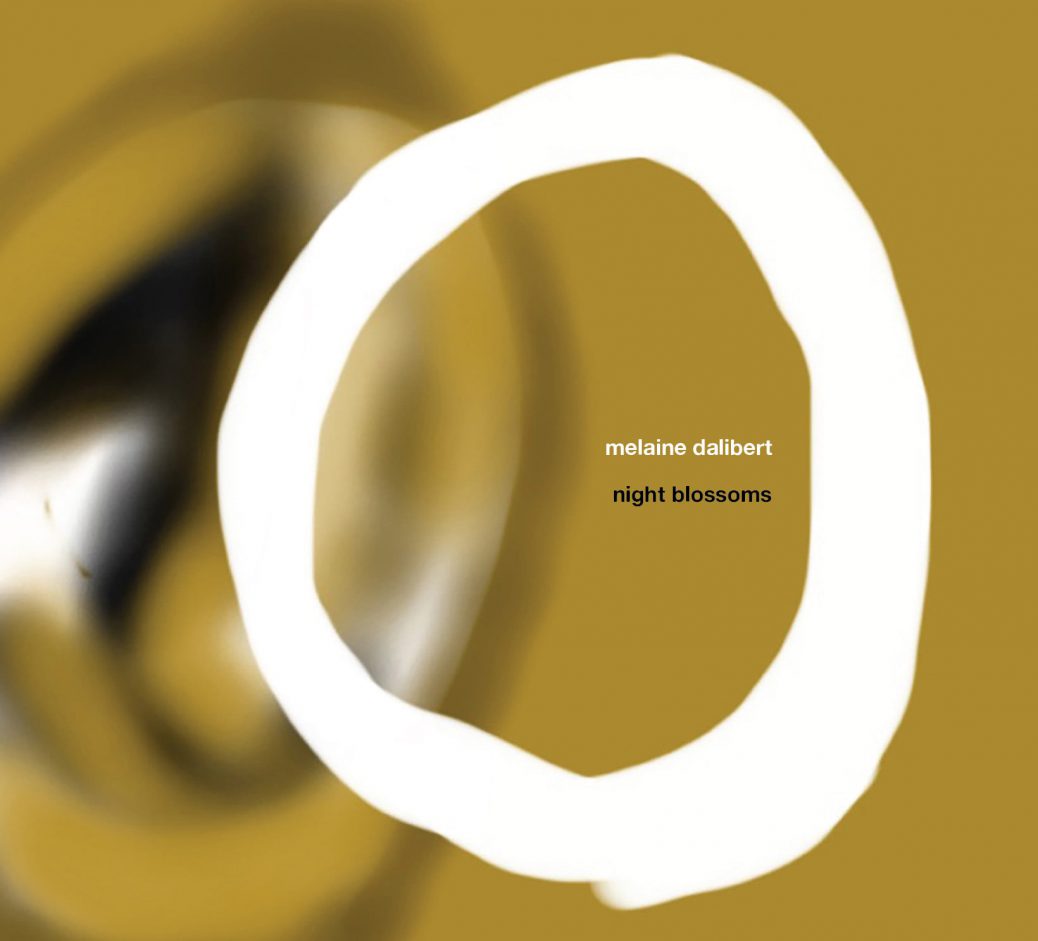 Released at June 15, 2021
David Sylvian contributes to new cd by pianist Melaine Dalibert.
Yuko Zama who runs the elsewhere label writes:
'Happy to reveal the final cover design of Melaine Dalibert – night blossoms (elsewhere 016) to be released in mid-June. This album features Dalibert's six new compositions, including two pieces to which David Sylvian contributed his sound work.
Melaine says that David provides an 'electronic veil of great beauty'.
More about David Sylvian's contribution:
"The two pieces 'Yin' and 'Yang' are based on a random melodic thread running through the keyboard, with a zigzag of rising and falling musical intervals but following strict rules. Only the notes of the pentatonic mode of F-sharp mode (black keys) were played in 'Yin', while only those of the pentatonic mode of C (white keys) were played in 'Yang'. Deriving from the same algorithm, these two pieces complement each other while having different forms.
"Since my composition of 'ressac', I had the idea in mind to add a kind of electronic shadow, supporting the long moments of resonance, as a free counterpoint to my most minimal algorithmic compositions." (Melaine Dalibert)
In response to Dalibert's idea, David Sylvian contributed his sound work to 'Yin' and 'Yang', delicately fluctuating and echoing electronic shadows of piano tones, adding depth and dimensions to Dalibert's algorithmic compositions.
The album title 'night blossoms' was conceived by Sylvian, who also contributed his artwork for the album cover, as he also did for all three of Dalibert's previous elsewhere CDs: 'Musique pour le lever du jour', 'Cheminant', and 'Infinite Ascent'."
'Yin' runs at 8mins 33secs and Yang at 8mins 11secs.
Pre-orders are now open at the links below.
elsewhere bandcamp
elsewhere website