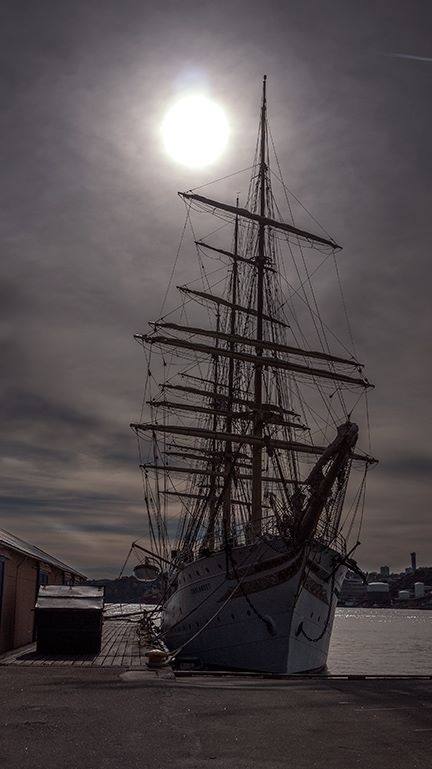 Punkt 2016: We're sorry to announce that the Manfred Eicher conversation tomorrow with Jan Omdahl is cancelled, due to illness.
Instead, Erik Honoré will present a "musical essay" that he recently published in the literary journal Vagant, titled "The Memory of a Face". It is an essay about David Sylvian, but it is just as much the story about Norwegian artists' connection to Sylvian, and Sylvian's connection to Punkt and Kristiansand.
The presentation will be in English. It will include at least one previously unreleased collaboration with Sylvian, if Erik finds an hour to mix it tonight.
(Photo: "Skoleskipet Sørlandet" in Kristiansand, photographed by David Sylvian)
Read more on the Punkt website.
Here is the article that Erik wrote and which he will present at Punkt. 
Anyone able to capture it? Please let me know.