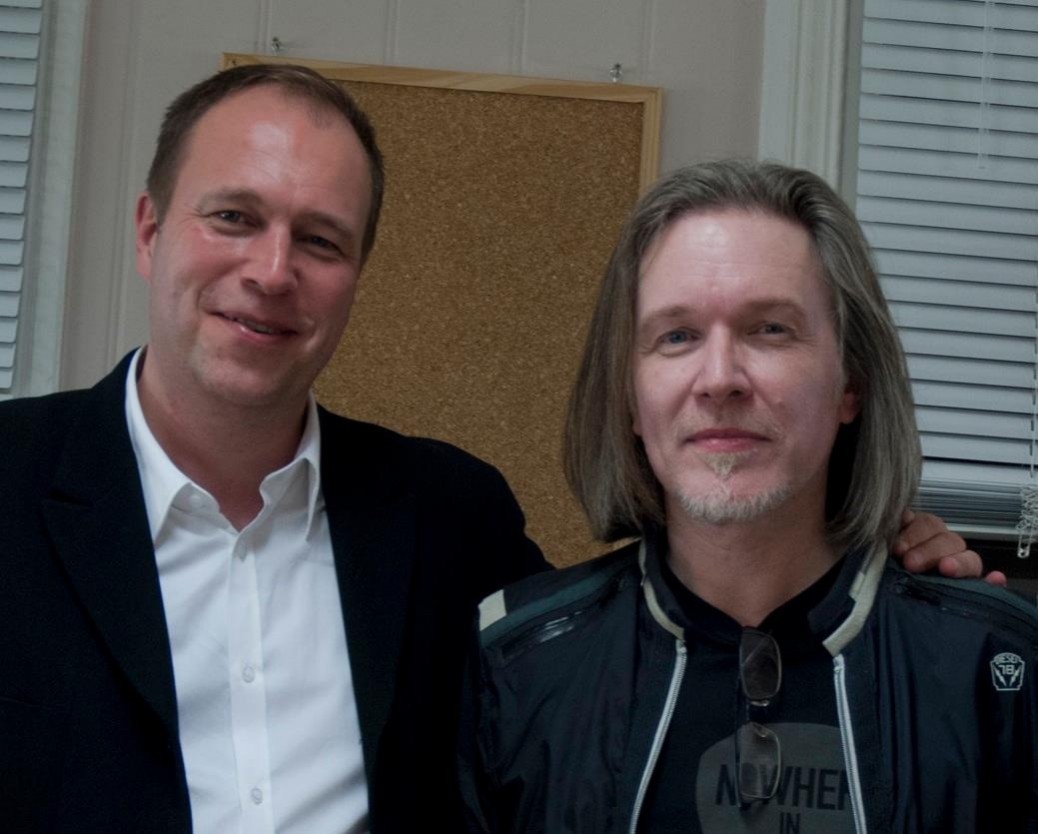 While last year's Punkt festival was curated by Brian Eno, the Punkt 2013 program is back in the hands of Punkt founders, musicians and producers Jan Bang and Erik Honoré.
They proudly announce the world premiere of Stephan Mathieu, David Sylvian and Christian Fennesz' trio project, The Kilowatt Hour, who will perform on Saturday September 7th.
Other highlights of this evening are Norwegian guitar maestro Stian Westerhus and the inimitable Bugge Wesseltoft.
Punkt 2013, Kristiansand, Norway Friday 6 – Sunday 8 September
On Sunday 8th Nils Petter Molvær returns to Punkt with the premiere of his collaboration with Moritz von Oswald, of Basic Channel/Rhythm & Sound fame. The same evening, Eivind Aarset will perform a special "Dream Logic" concert with his band, based on his recent, critically acclaimed ECM album. Ethiopian singer Eténesh Wassié and French guitarist Mathieu Sourisseau also perform on Sunday 8th.
Two other premieres on Friday 6th: Jan Bang and Arve Henriksen both release new albums this autumn, and have decided to play a double release concert at Punkt, joined by Erik Honoré, Eivind Aarset, Ingar Zach and Stian Westerhus. Earlier during this evening Armenian/American piano virtuoso, Tigran Hamasyan will play together with Jan Bang, and the wonderful Mariam The Believer (the solo project of Mariam from Wildbirds and Peacedrums) also visits Punkt on the 6th.
Live remixers of Punkt 2013 include Vladislav Delay, Sidsel Endresen, Maja Ratkje, Mathias Eick, Rolf Wallin, Ivar Grydeland, Arve Henriksen, Audun Kleive, Jan Bang and Erik Honoré. An audiovisual installation will be announced later, alongside this year's Punkt Seminar lectures. The venues for Punkt 2013 are Kick Scene, Fønix Kino, Kristiansand Kunsthall and Hotel Norge
Festival passes available here: http://www.billettservice.no/artist/punkt-billetter/925089
For more info: www.punktfestival.no
Facebook: https://www.facebook.com/punktfestival?fref=ts
Related news
Jan Bang's wife, Nina Birkeland, has launched a new website at ninabirkeland.com containing a vast selection of her design and artwork for the Punkt festival over the nine years of its existence including the 2013 poster.
For more info please go to: http://ninabirkeland.com/news