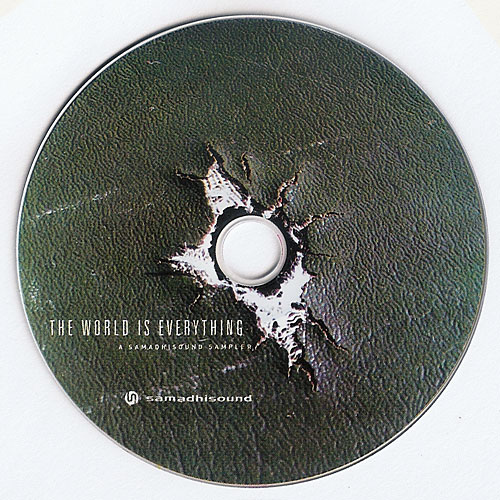 Published at September 23, 2003
David will tour again! David will give some concerts this year. He will be assisted by Steve Jansen and Masakatsu Takagi (visuals).
Here are the dates of the Fire In The Forest tour 2003! Like during the pevious Everything & Nothing tours, we want you to write a review of the concert you visit. On the day of the concert, the review form on the page of the corresponding date will become visible.
Fire In The Forest tour 2003
Tue 23rd September – BRISTOL, Colston Hall
Wed 24th September – MANCHESTER, Bridgewater Hall
Thu 25th September – LONDON, Royal Festival Hall Sat
27th September – PARIS, La Cigale
Sun 28 Sep Zurich, X'Tra Limmathaus
Tue 30 September – Elzerhallen, Munich
Wed 1 October – Mozartsall, Frankfurt
Thu 2 October – Gurzenich, Cologne
Sat 4 Oct Verona, Estravagario
Sun 5 Oct Venezia, Palafenice
Mon 6 Oct Milano, Teatro Smeraldo
Wed 8 Oct Torino, Teatro Colosseo
Thu 9 Oct Firenze, Teatro Verdi
Fri 10 Oct Roma, Teatro Olimpico
Sat 11 Oct Bologna, Teatro Manzoni
Mon 13 Oct Brussels, Cirque Royale
Thu 13 Nov – THE HAGUE, Koninklijke Schouwburg – Crossing Border Festival Currently, there's only a list with European dates. The possibility of touring in the US with King Crimson doesn't seem to be so sure anymore as this is what Robert Fripp writes in his diary (http://www.robertfripp.com/diarydiary) on August 21:
This morning: a call to Richard Chadwick, current manager of David Sylvian, former manager of King Crimson. The figures don't add up for a joint KC/DS tour this autumn. That tour now looks unlikely to go ahead, a great personal disappointment to this Sylvian fan.