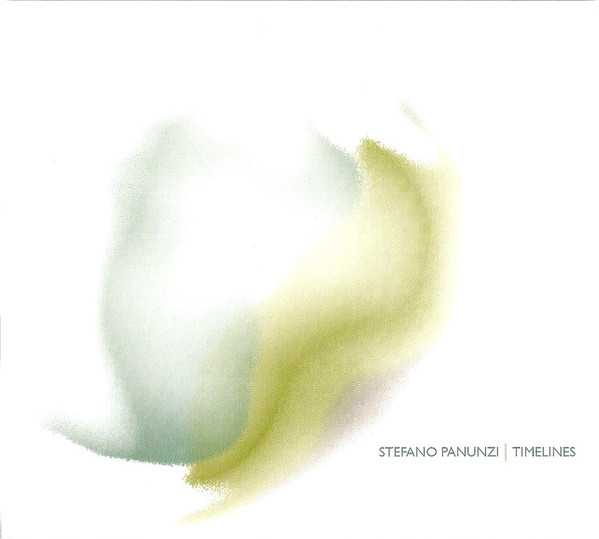 One of my favorite albums of 2005! Timelines is the debut album of Italian musiucian (and Sylvian fan) Stefano Panunzi. With guest musicians like Mick karn, Mike Applebaum, Markus Reuter and Peter Chilvers, Stefano created an album that should be spinning in every Sylvian fan's cd player.
artists: Stefano Panunzi
title: Timelines
cat.no.: RESCD 0503
format: CDA remarkable release from Italian keyboard player Stefano Panunzi. I can only refer to the reviews as published below.
The number and quality of guest musicians must be teasing you enough to get this album right away: Mick karn, Mike Applebaum, Markus Reuter, Peter Chilvers… and it doesn't stop! A wonderful album that every David Sylvian should have.
STEFANO PANUNZI | TIMELINES
tracklisting:
01. Timelines
02. Underground
03. Everything 4 Her
04. No Answer From You
05. Masquerade
06. Web Of Memories
07. The Moon And The Red House
08. Forgotten Story
09. Tribal Innocence
10. Remember
11. I'm Looking For
Stefano: TIMELINES project is my debut solo, it includes 12 tracks; I'm preparing the Underground video, too. I personally have produced all the material and the recorded parts were some in England, in Japan, in Germany and in Italy, in the Emerald Studio of Rome. A selection of 2 tracks is included on www.mickkarn.net, the official webpage of Mick Karn.
Review PilgrimWorld (Japanese Fanzine)
First of all, I really appreciate the e-mail contact from the Italian progressive music artist called Stefano Pununzi. According to his info and message, I instantly jumped his suggestion to send me the copy for the review on his latest album, Timelines.
Unfortunately, I have limited and very poor knowledge about Italian prog scene, so I am sorry that I can not explain Stefano's musical background and his activities before. But I have been floored and entertained by his fresh prog rock music, since I got this. Although Stefano Pununzi himself seems to be a bit mysterious figure, he made really atmospheric-oriented modern prog music.
On the new album of Timelines, he utilises synth, electric keyboards, loops, and samplers quite uniquely. He occasionally gives his vocal spots with guest female musicians including a Japanese avant/prog female artist, Haco (After Dinner). One of notable artists participaging on his new album is definitely art rock group, Japan's Mick Karn (bassist). Mick's smooth and emotional bass tones and phrases stand out really well, and give nice touch with mesmerizing effects along with Stefano's keyboard works and digital sampling technology. Stylistically, it's hard to pin down what kind of prog music it is. Maybe, the categorization of this music might be non-sence. However, the vibe of Stefano's music has similar to Porcupine Tree, ProjeKCts, Pink Floyd, and even Kevin Moore's Chroma Key. Very smooth and modern sounds are dominant, yet you could feel harder edge and dynamic power from some proggy tracks like "Web of Memories" and long-form "I'm Looking For" are quite excellent for instance.
The music of Timelines have been well-organized and flowing quite nicely. The instrumentation on all songs are performed very intelligently and quite nice to hear to my ears. In particular, I think Stefano Pununzi must be really good at combining proggy parts with jazzy and atmospheric flavors. Totally, this album comes from nowhere in my world, but the music Steafano Pununzi created with notable Italian-based competent musicians and world-class prog musicians is quite magical and mystical.
One of my favorite prog albums I have heard in 2005. Thanks for great music, Steano 🙂 Highly Recommended for fans of etherial and modern taste proggy music.
René Yedema (www.iopages.nl)
For his debut-album Timelines the Italian keyboard-player Stefano Panunzi has been able to trap a couple of renowned guest-musicians, who have contributed to the diverse, but also recognizable character of the music with their specific qualities. But it's especially Panunzi himself who has taken care for that all these different aspects were being forged in one piece with his highly imaginative composition, crystal-clear production and massive, symphonic keyboard-washes.
The title-track, which opens the album, indicates plainly in which direction it will go the next hour: bright vocal, gliding guitar-flashes, spatial drumming, buzzing bas and the before-mentioned keyboard-sounds, it are the ingredients that bring memories of Indigo Falls and Jansen/Barbieri/Karn. And the following Underground, with a role for the Warr-guitar from Markus Reuter, also sets out into the parts into which the former members of Japan are staying, namely the dormant jazzy pop from No-Man (from which Peter Chilvers is also on the guest-list) and David Sylvian.
In Everything 4 Her, one of his five contributions, Mick Karn brings the tempo into a higher level, by which his funky bass-runs support the melodious saxophone-solo's from Nicola Alesini (known form his Marco Polo-projects) and Panunzi's Floydesk synthesizer-parts.
In the next No Answer From You trumpet- and Flugelhorn-player Mike Applebaum (who played with amongst others Randy Brecker and Ennio Morricone) introduces his atmospheric tone-colours which refer to Mark Isham. And the current drummer from Porcupine Tree, Gavin Harrison, shows in his on-off performance in Web Of Memories his lovely percussive style, on which all the other drummers seem to have taken example from. The creative impulses from the remaining instrumentalists and singers from Italy, Japan and Great Britain fit in perfectly to the mentioned performances, by which – like I wrote before – Timelines is a tight union.
A beautiful album therefore which follows the progression which is being launched by the mentioned artists convincingly.
Review by Peter Chilvers (www.burningshed.com)

'Timelines' is a project assembled by Fjieri group keyboardist Stefano Panunzi from musicians from England, Ireland, Germany, Japan and his native country Italy. The stellar cast comes from the experimental fringes of progressive rock, jazz and ambient music.
The closest reference points are Jansen / Barbieri / Karn, Sky Moves Sideways-era Porcupine Tree, Marco Polo, No-Man and David Sylvian. Perhaps this is no surprise as musicians from all of these projects are involved. Mick Karn's trademark muscular fretless bass underpins five of the tracks, complemented by an impressive array of drummers including Porcupine Tree's Gavin Harrison.
Panunzi expands the rhythm section with percussion programming and layers of keyboard textures, providing a solid platform for the album's cast of soloists: Marco Polo's Nicola Alesini's saxes wail across two tracks, German Warr guitarist Markus Reuter (Centrozoon, Europa String Guitar) sizzles Frippishly over 'Undeground' and Mike Applebaum's sultry trumpet and flugelhorn graces a suite of ambient jazz collages, arguably the album's highlights.
Interleaved with the instrumental tracks are a collection of songs from an equally talented and diverse group of vocalists: Sandra O'Neill (Alias Grace, A Marble Calm) opens the album with her seductive vocals on 'Timelines', a track reminiscent of Brave-era Marillion, Giancarlo Erra's understated voice drifts across the mesmerising 'Underground' and Japanese vocalist Haco's eccentric, Bjork-like vocals muse over the atmospheric funk of 'Web of Memories'. Panunzi himself sings in Italian over two tracks, both times joined by Mick Karn's unique, almost subsonic voice. The tender closing ballad 'Looking for You' demonstrates that Panunzi is as capable of crafting a delicate yet catchy melody as he is composing intricate instrumental soundscapes.
Timelines is one of those rare albums that succeeds in accommodating a wide range of influences and guest contributors without ever losing its own identity. Greater than the sum of its parts, it is sure to appeal to fans of its many guest musicians while introducing them to new territories.