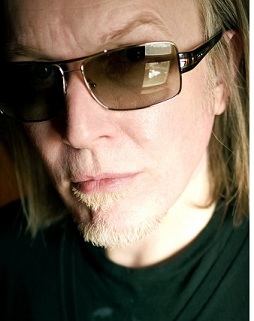 David will be creating an audiovisual installation entitled "Uncommon Deities", and will curate an evening of concerts, including the debut live performance of his 1988 release "Plight and Premonition". In addition to David, this concert will feature John Tilbury, Jan Bang, Erik Honoré, Eivind Aarset and Philip Jeck.
For more info, go to the Program, Artists and Punkt Kunst sections. For info on how to purchase the exclusive Festival Pass that gives access to all Sylvian related arrangements (and to the rest of the festival), see the Tickets section.
from davidsylvian.com:
David Sylvian : Uncommon Deities
THURSDAY 1 SEPTEMBER, SØRLANDET ART MUSEUM, 18:00 – 22:00
Opening evening of David Sylvian's audiovisual installation Uncommon Deities at the Sørlandet Art Museum. The installation includes recorded music by David Sylvian with John Butcher, Arve Henriksen, Günter Müller, Toshimaru Nakamura, Eddie Prévost, and a string sextet directed by Dai Fujikura. The installation also includes newly commissioned work by visual artist Atsushi Fukui.
The installation setup allows for individual musicians, poets and writers to interact with the recorded audio element in live performance. So during the opening evening, several profiled Norwegian and international musicians (to be announced later) will perform live in the installation hall. There will also be literary contributions by Norwegian poets Paal-Helge Haugen and Nils Christian Moe-Repstad.
FRIDAY 2 SEPTEMBER, AGDER TEATER, 17:00 – 23:30
This evening of concerts features the debut live performance of the 1988 release Plight and Premonition, and David Sylvian will lead an improvisation based on the original release. In addition to David, the concert will feature some of his chief collaborators of the past few years: John Tilbury, Jan Bang, and Erik Honoré, with the addition of Eivind Aarset and Philip Jeck.
The entire Friday evening has been curated by David Sylvian and will feature artists with whom he's had significant relations as collaborator, composer and label owner. Confirmed so far: John Tilbury, Evan Parker, Okkyung Lee, John Russell, and Japanese/Norwegian group Koboku Senjo (Toshimaru Nakamura, Tetuzi Akiyama, Espen Reinertsen, Eivind Lønning, Martin Taxt) featuring trumpeter Arve Henriksen.
David says:
"I'm thrilled to have been presented with the opportunity to bring these musicians together in what will be, for some, unique constellations and groupings. The evening will consist of performances by those I consider friends, contemporaries, and peers, alongside others for whom I've great respect whom I'll be working with at Punkt for the first time."
True to the Punkt Festival concept, the main stage concerts are followed by Live Remixes by other musicians at a smaller stage, where the audience will experience an interpretation of the music they just heard. Already confirmed is the Norwegian/French quartet Dans les Arbres (Christian Wallumrød, Ivar Grydeland, Ingar Zach, Xavier Charles) and Norwegian singer/composer Sidsel Endresen. Other remixers will be announced later.