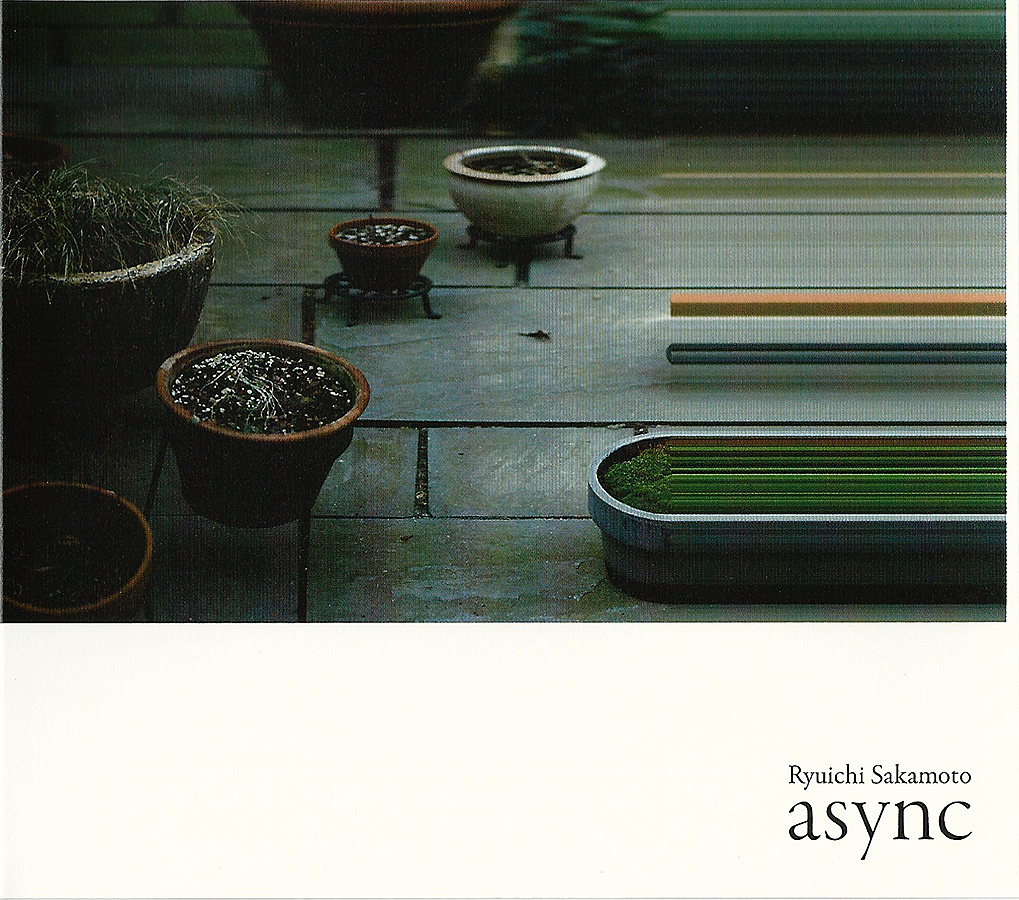 Released at March 29, 2017
David Sylvian is featuring on the track Life, Life, performing the poem 'And This I Dreamt, And This I Dream', by Arseny Tarkowsky (from the bundle Life, Life).
Released first in Japan on March 29, 2017.
The LP was conceived for "an Andrei Tarkovsky film that does not exist."
In January, Ryuichi Sakamoto announced the release of his first album in eight years. Now the legendary composer has shared details about the upcoming LP, including inspirations and recording process.
Largely recorded in NYC, with some elements pulled from field recordings and museums around the world, async plays with "ideas of a-synchronism, prime numbers, chaos, quantum physics and the blurred lines of life and artificiality/noise and music," according to the press release
Sakamoto conceived the idea of writing a score for an Andrei Tarkovsky film "that does not exist" during the production process, while at the same time taking inspiration from "everyday objects, sculpture, and nature."
The 15-track LP marks the composer's first original album since 2009's Out Of Noise and will be his first since after recovering from throat cancer. It's set for release on April 28 via Milan Records.
Tracklist:
01. 'andata'
02. 'disintegration'
03. 'solari'
04. 'ZURE'
05. 'walker'
06. 'stakra'
07. 'ubi'
08. 'fullmoon'
09. 'async'
10. 'tri'
11. 'Life, Life'
12. 'honj'
13. 'ff'
14. 'garden'
15. 'water state 2' (vinyl only bonus track)
David Sylvian's reading was originally recorded for Ryuichi's appearance at the 'Concert for Japan'. Another reading by Sylvian was used for that performance, the recording here appears for the first time.
Async microsite
Gallery
async - Japanese obi front

async - Japanese obi inner

async - Japanese obi outer

async - europe cover (signed by Ryuichi)
Tracklist