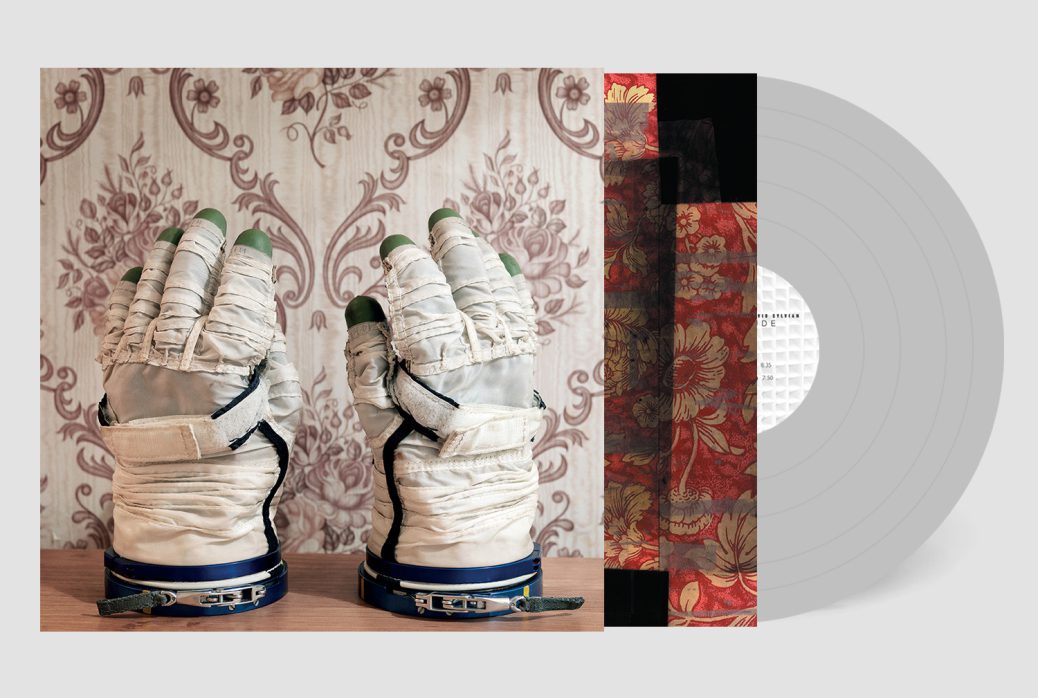 Released at April 21, 2023
Beautiful re-issue of the 2013 album on Grönland Records on CD and, for the first time, vinyl. Both versions include the previously unreleased bonus track "I Can't pretend To Care". The 2LP is pressed on crystal clear vinyl. This 2023 edition was mastered by Stephan Mathieu from the original recordings.
Release date: 21 April 2023.
Press announcement by davidsylvian.com:
Mathieu first collaborated with Sylvian at 2011's Punkt festival in Kristiansand, Norway, when he performed a live remix of Sylvian / Czukay's ambient classic Plight and Premonition. "I've lived with Stephan's work for many years," says Sylvian. "After hearing his remix at Punkt I decided he'd be the right person to take an alternate approach to the Blemish files."
"The recordings have a beautiful clarity about them due to their simple but sturdy frameworks, and their open-ended architecture makes them ideal for a project of this sort." When Mathieu first heard Blemish, "I was quite amazed by the album, its dark beauty… . When David sent me the files from the sessions one year ago, they were a pool of wonderful material to me, detached from the songs and original album, while very much connected to David at the same time."
A startling break from Sylvian's previous work, Blemish is pensive and spare, wrapping a lyrical raw nerve in extended, drone-like song structures. Recorded in a relatively-quick six week burst, Blemish was "cathartic" for Sylvian. An earlier remix album, 2005's The Good Son vs. The Only Daughter, took the material in varied and lusher directions, but Wandermüde puts it under a microscope. The catharsis of the original is tested and reinvigorated by Mathieu's treatment, which he performs in real time.
"My work with computers is always live," Mathieu explains. "I'm feeding selected material into a software process and record the output, which I either take as is, or discard completely. I don't multi-track, edit or re-arrange, I'm interested in self-evolving sound with all its rough and sometimes faulty qualities. I never use effects like artificial reverb in my music, so what you hear is rather a piling up of spaces that surround the individual inputs used for my processes.
"With David's recordings I melted them with my instruments, recorded several takes and picked the best ones. While I first processed the recordings quite heavily, it took me a while to notice that I come to better results when David's performance shines through much more clearly. For instance with the original guitar from Blemish, I only applied a soft processing and made a room recording of playing this version back through two Fender Twin amps."
A guest from Blemish also makes a return appearance on this album. Guitarist and electronics artist Christian Fennesz contributes to "Deceleration,". "'Fire in the Forest,' just as its sister 'Transit' on Fennesz' Venice album are to me perfect models for what a 21st century song can be," says Mathieu. "Since he had only a couple of days to work on this, he came up with this rough and very beautiful recording of his guitar playing in the last moment. It was love at first sight for me."
Wandermüde is exquisitely planned but executed in real time, drawn from old pains but breathing with new life. The title of the album – "tired of wandering" – implies a fatigue, a resignation, and an end; but the music itself crackles with suspense and anticipation, marking a moment of reflection before a journey begins.
There is also a beautiful poster by Chris Bigg for sale at Grönland Records.
Credits
David Sylvian – Guitars, Synthesizers, Samples, Ampeg
Stephan Mathieu – Ebowed virginale, Farfira organ, Radio, Fender twin
tk.5 John Tilbury – Piano
tk.7 Christian fennesz – Guitar laptop
tk.8 remixed by David Sylvian from fragments provided by Stephan Mathieu
Processing by Stephan Mathieu
Mastered by Stephan Mathieu
Produced by David Sylvian & Stephan Mathieu
All titles Sylvian/Mathieu except tk.7 Sylvian/Mathieu/Fennesz
Published by Samadhisound Publishing / Campbell Connelly & Co Ltd. / Touch Music
Art direction: David Sylvian
Design, inner panel images: Chris Bigg
Photography by Vincent Fournier
front cover: Sokol Space Glove, (GCTC), Russia, 2007
back cover: Anechoic Chamber (Estec) Noordwijk, The Netherlands, 2008
Gallery
Wandermude reissue hype sticker

Wandermude poster by Chris Bigg
Tracklist