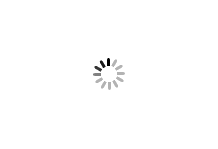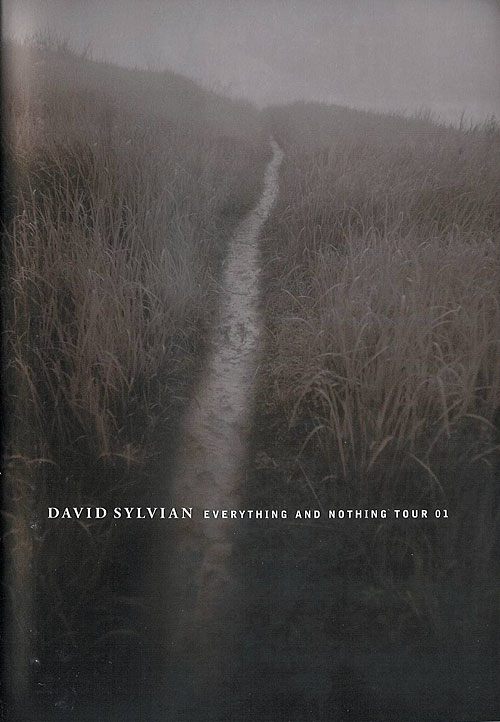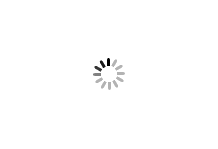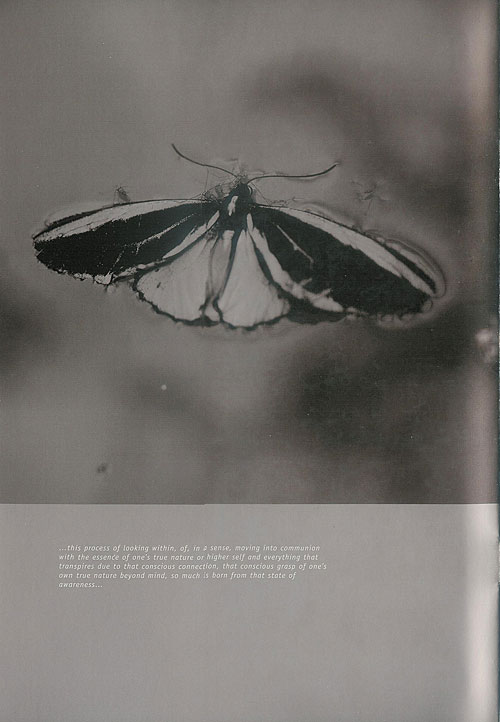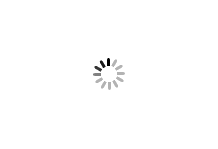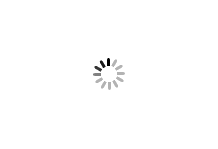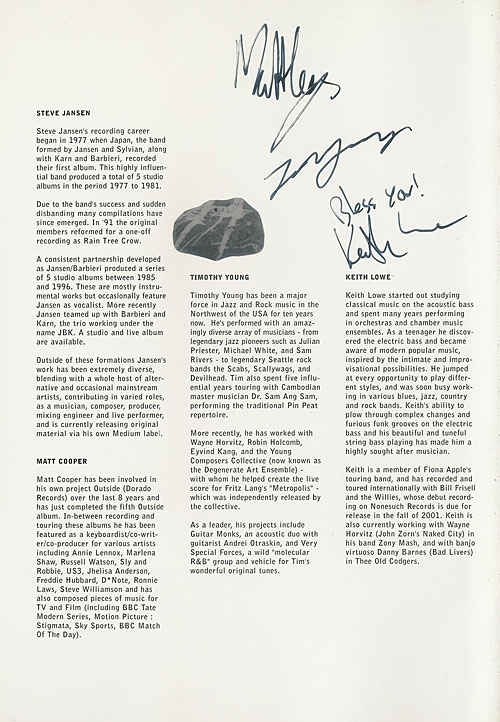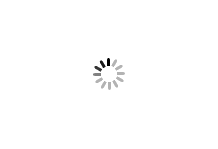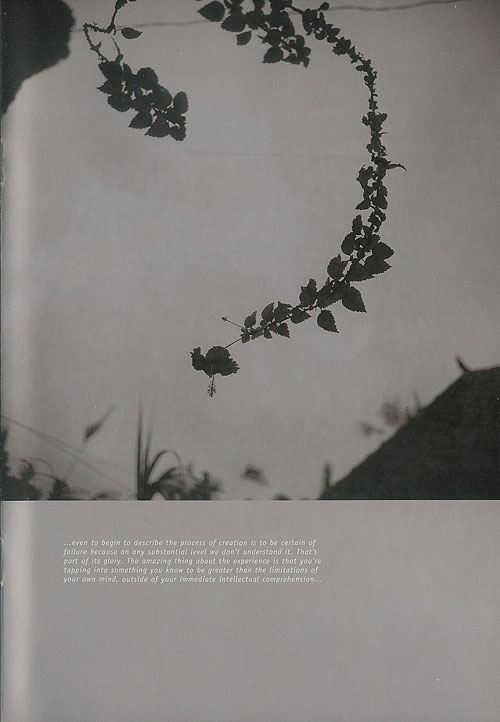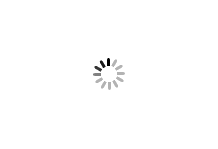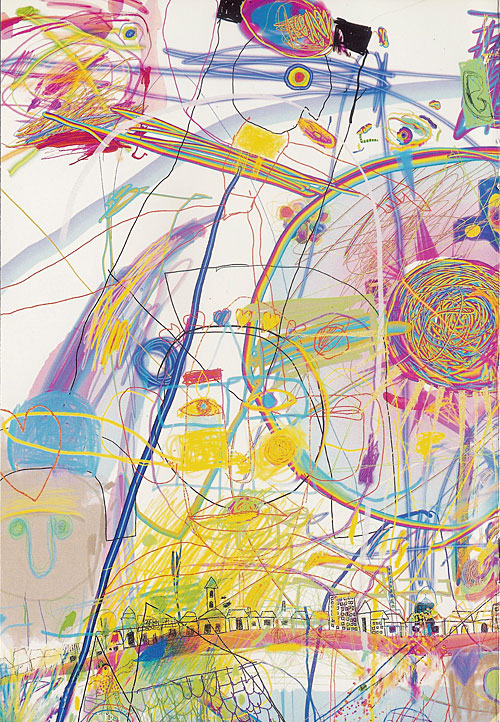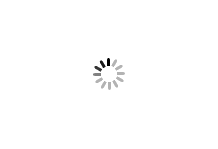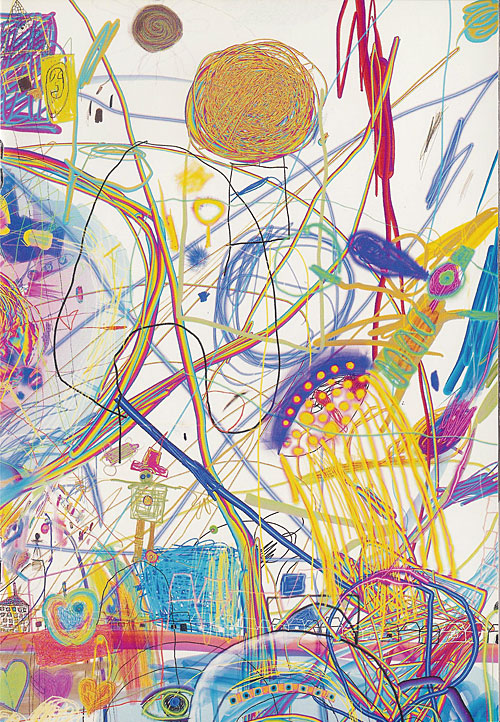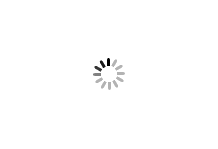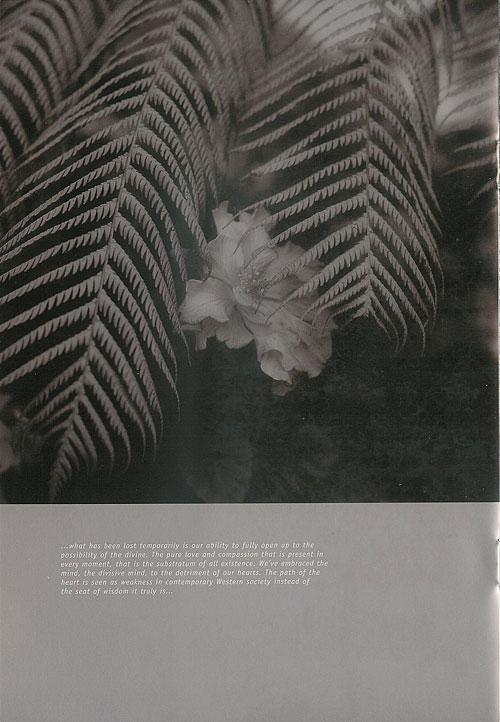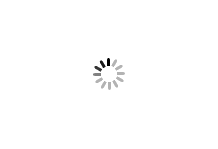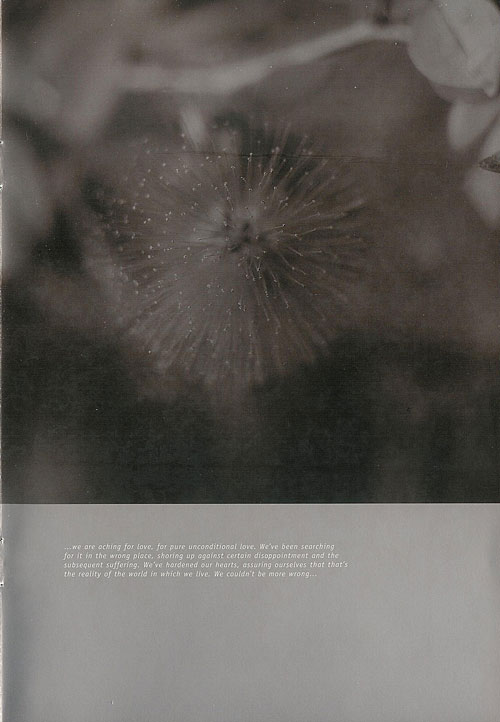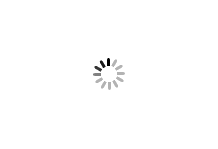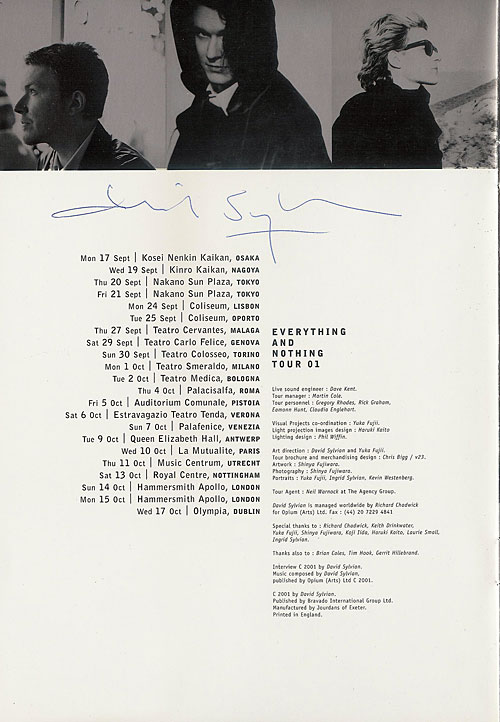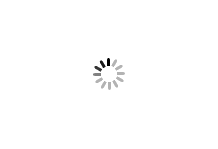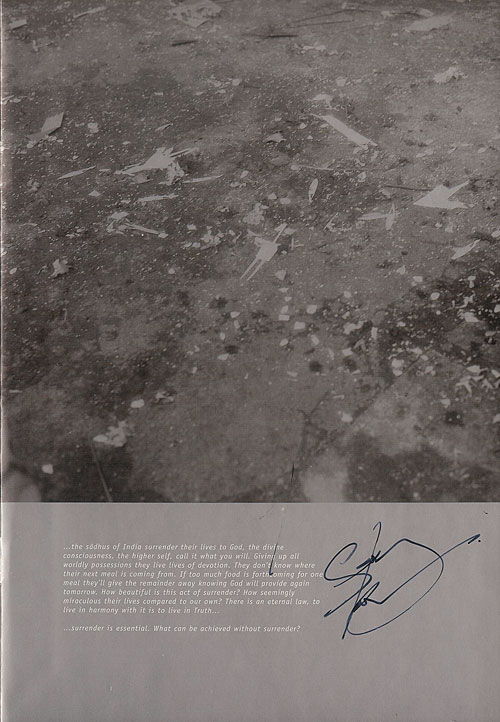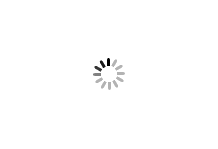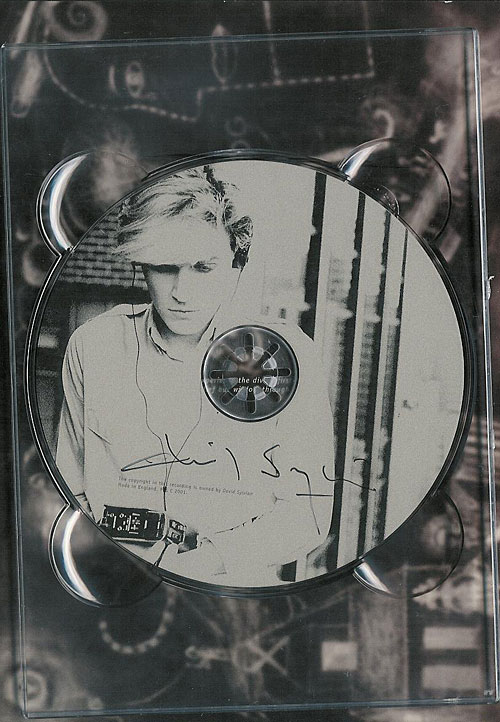 Published at September 1, 2001
Tourbook with CD of the Everything And Nothing tour in 2001 and 2002.
Hardcover A5 sized tourbrochure. Inside the cover you will find a 12 page booklet with several pictures by Shinya Fujiwara. All artwork and photography is by Fujiwara and the design of the whole is by Chris Biggs from V23.
Included with the brochure is a three track CD, featuring an interview and a vocal (The Song That Gives Key To Perfection) and an instrumental track (Camphor).
Tour dates are listed (with old Japanese dates of course), it features a nice foreword by David and all band members are profiled. 5000 copies were printed.
For the Everything and Nothing tour 02, the same book and CD were released. Same hardcover A5 sized tourbrochure as the one for the European/Japanese E&N01 tourbook as described above. Differences only in replacement of 01 by 02, some changes in tour personal and the tourdates of course (including the canceled dates) and a small footnote from David about the decision to tour the US.
Included with the brochure is the same three track CD, featuring an interview and a vocal and instrumental track. Read all about the CD here. Compared to the E&N01 CD, it only differs in the interview, where the part of 'not performing in the USA' has been removed.
Gallery