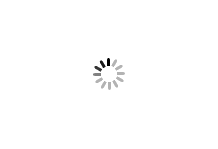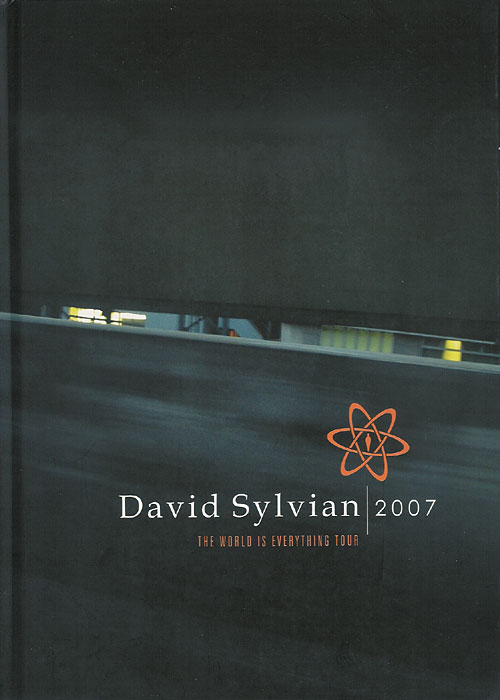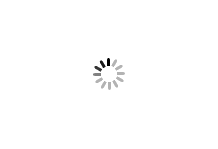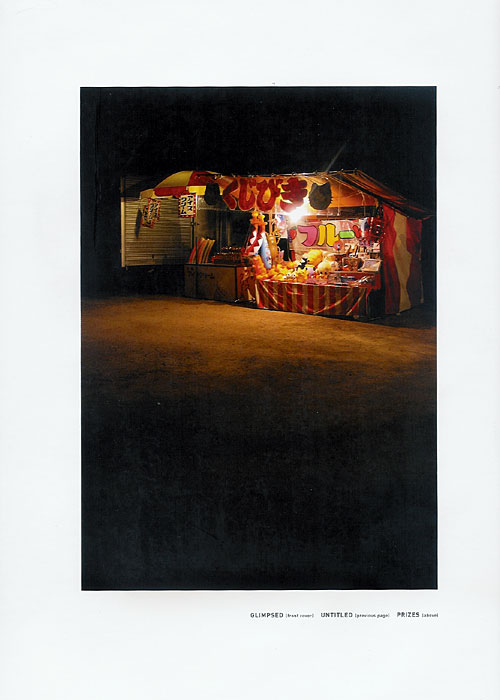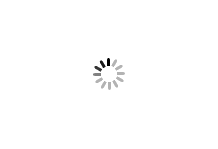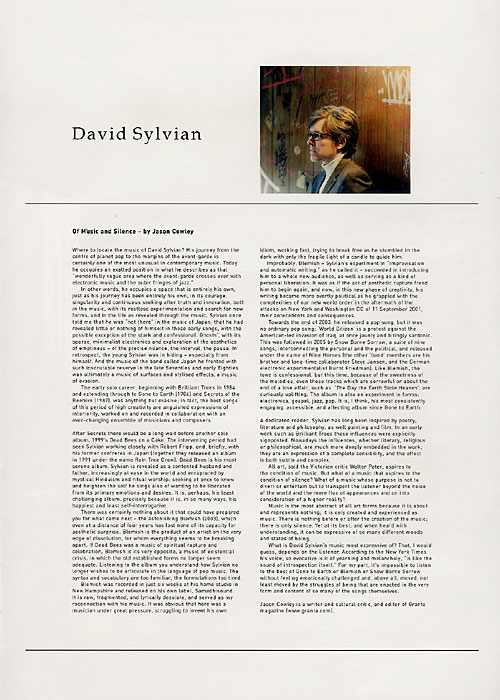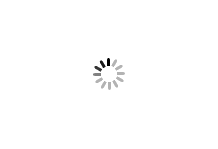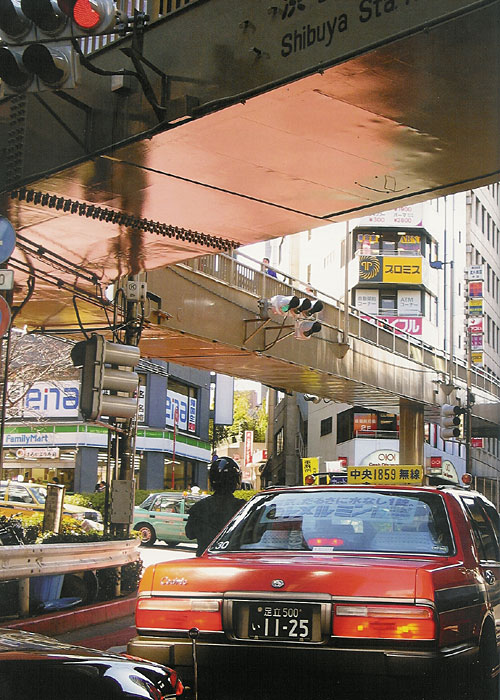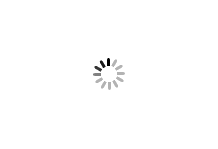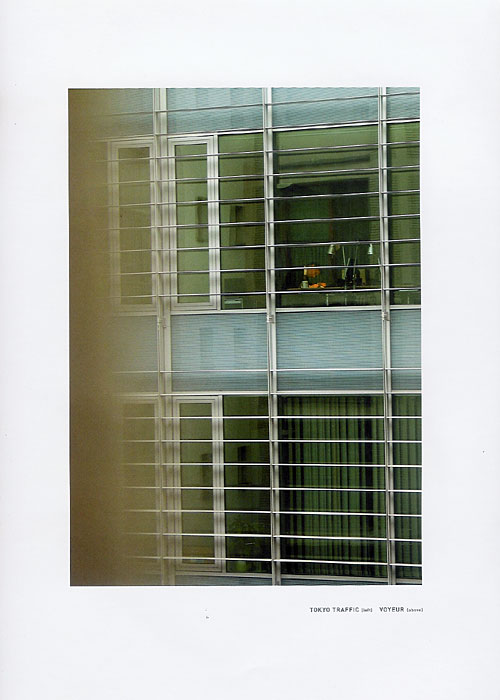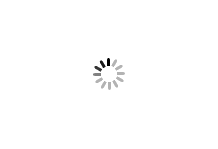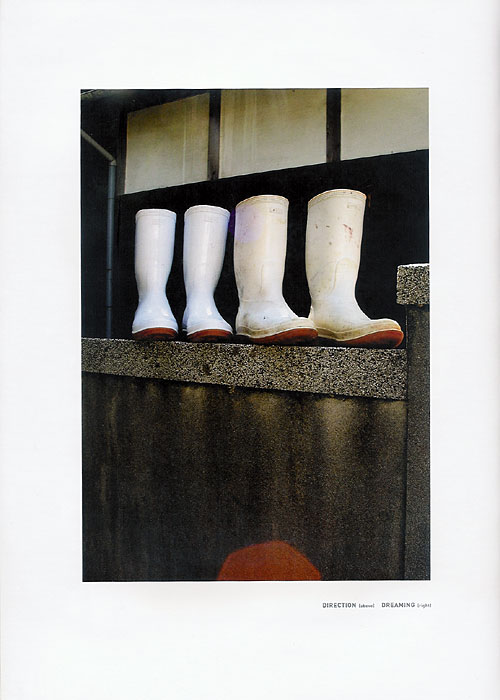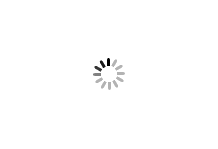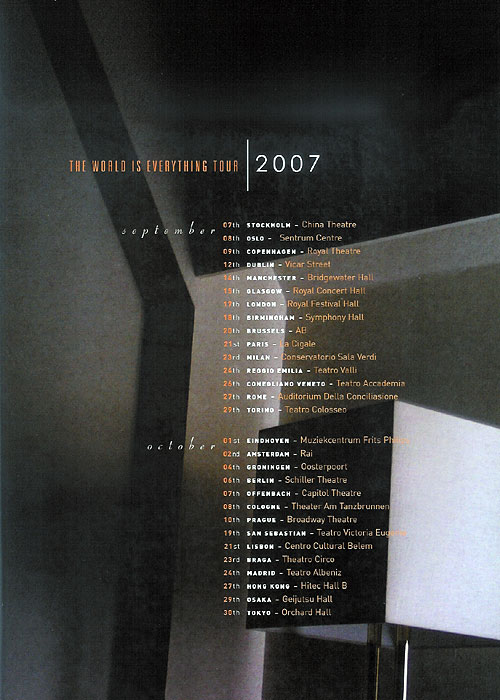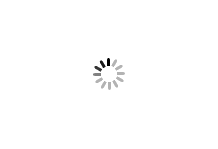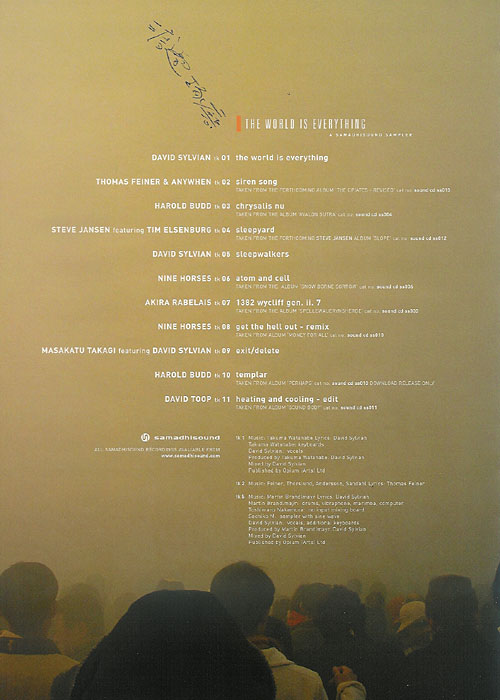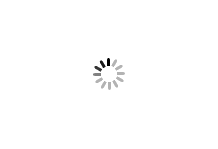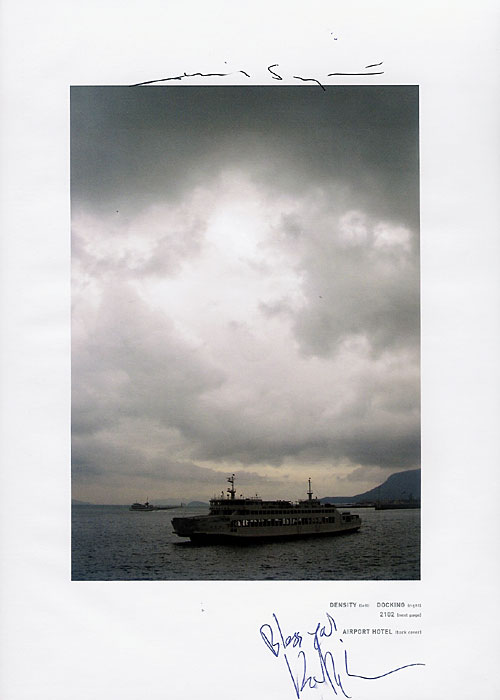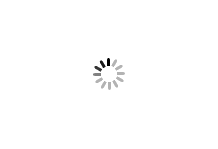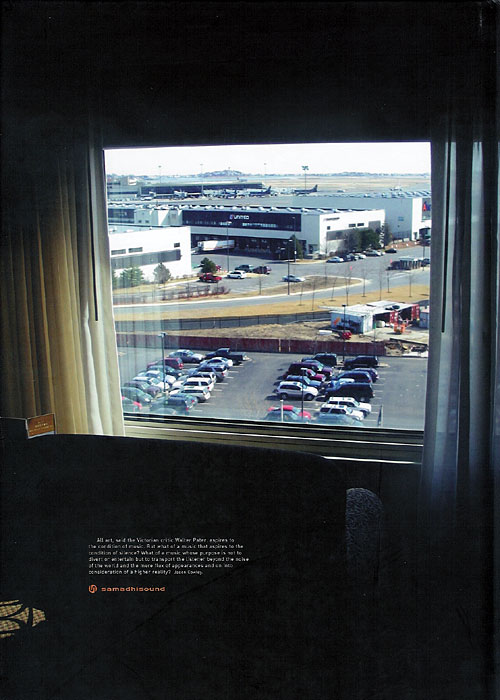 Published at September 7, 2007
The tour book is hard-backed with full colour quality printing and contains photographs taken by David, song lyrics, credits for the tour itself, and a sampler CD featuring a selection from the artists on Samadhisound.
The sampler includes two tracks by David unavailable elsewhere entitled 'The World Is Everything' and 'Sleepwalkers'.
The tracklisting for the sampler is:
David Sylvian – The World Is Everything
Thomas Feiner And Anywhen – Siren Song
Harold Budd – Chrysalis Nu
Steve Jansen featuring Tim Elsenburg – Sleepyard
David Sylvian – Sleepwalkers
Nine Horses – Atom And Cell
Akira Rabelais – 1382 Wycliff Gen. Ii 7
Nine Horses – Get The Hell Out (Remix)
Masakatsu Takagi featuring David Sylvian – Exit / Delete
Harold Budd – Templar
David Toop – Heating And Cooling – Edit
This limited edition brochure which accompanies The World is Everything tour features a selection of photographs by David, many of which can be found elsewhere on this website.
Here's a selection of pages from the book to get a good impression of the stunning artwork.
The tourbook is now unavailable and sold out.
Gallery