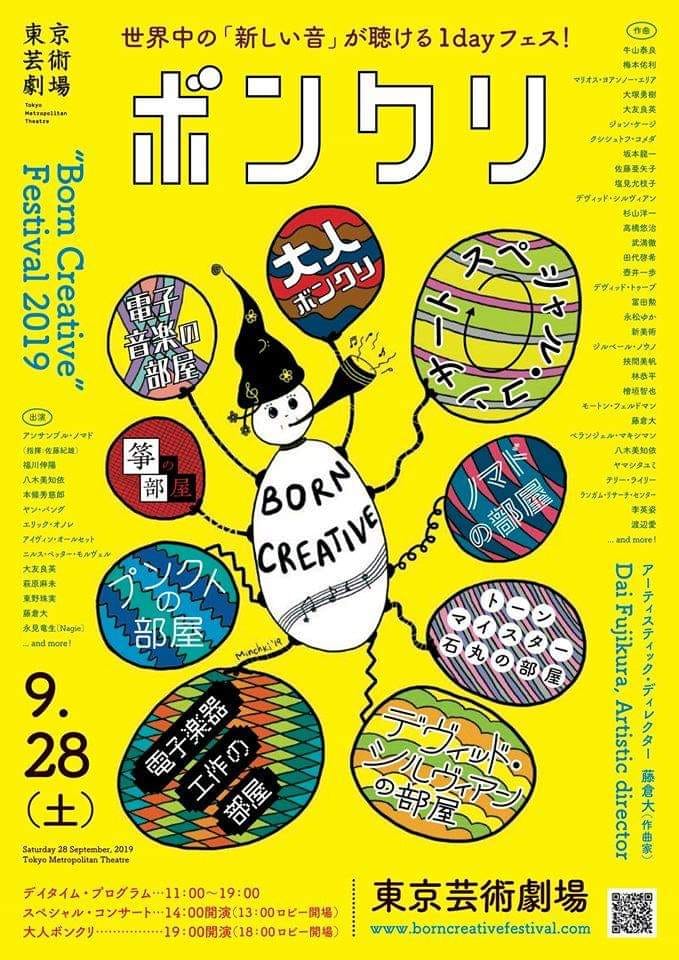 Dai Fujikura is artistic director of the Born Creative Festival being held at the Tokyo Metropolitan Theatre on 28 September 2019. As part of the programme there will be a David Sylvian Room where recordings of instrumental work from David's catalogue will be played.
Featured will be a previously unreleased work made for the festival by David Sylvian titled 'Manafon: questionable fidelity (the instrumental edition)'. The piece is c. 50 minutes duration.
Other works include 'Words with the Shaman', the 'Gone to Earth' instrumentals, 'When We Return You Won't Recognise Us' and the Sylvian/Czukay collaborations.
Full details here.
Gallery