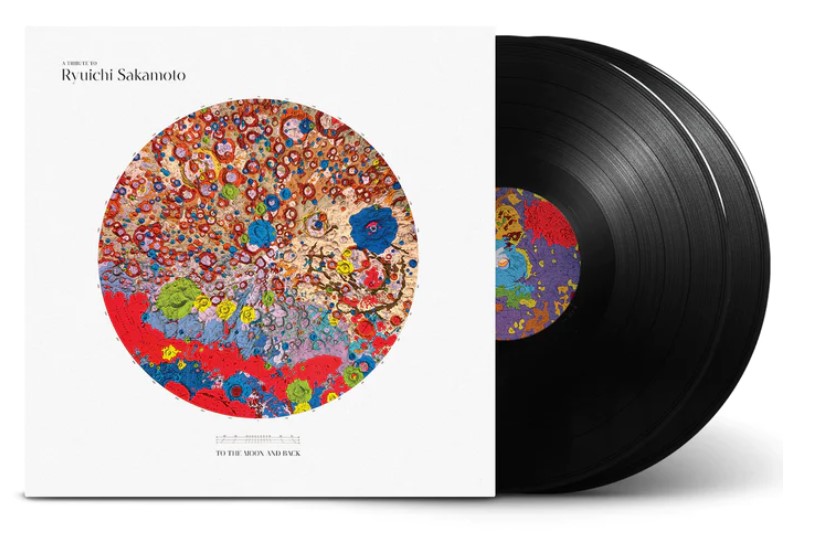 Released at December 2, 2022
In celebration of Ryuichi Sakamoto's 70th birthday, Milan Records will release A TRIBUTE TO RYUICHI SAKAMOTO – TO THE MOON AND BACK, a collection of songs from Sakamoto's vast catalogue newly reworked and remodeled by contemporary artists and collaborators.
David Sylvian contributes a remodel of the track 'Grains', originally included on the album utp_ by Sakamoto and Alva Noto. Also included on the album are reworkings of 'World Citizen I Won't Be Disappointed' (by Hildur Guðnadóttir) and 'Forbidden Colours' (by Gabrial Wek).
Envisioned by Sakamoto's management team and Milan Records, A Tribute to Ryuichi Sakamoto – To the Moon and Back features artists across generation and genre, each with their own connection to the iconic musician, and hand-selected for the project as either past collaborators, friends, admirers, or personal favorites of Sakamoto.
From contemporary admirers of Sakamoto's work like Thundercat, Devonté Hynes, and Hildur Guðnadóttir to longtime collaborators and friends like David Sylvian, Alva Noto, Cornelius, and Fennesz, plus some of Sakamoto's personal favorites like Lim Giong, Gabrial Wek, and 404.zero, the included artists reflect the breadth of Sakamoto's influence on contemporary music. Given full access to the musician's extensive catalogue of solo releases and film scores, each artist personally selected their contribution and put their unique spin on Sakamoto's originals.
The result is a collection that reflects the many dimensions of Sakamoto's career, from the diversity of sound the consummate musician has traversed to the continued legacy of his work on artists of all backgrounds.
A Tribute to Ryuichi Sakamoto – To the Moon and Back is pressed on a pair of 180g black vinyl discs housed in a gatefold jacket.
Track List:
A1. Grains (Sweet Paulowina Wood) – David Sylvian Remodel
A2. Thousand Knives – Thundercat Remodel
A3. Merry Christmas Mr. Lawrence – Electric Youth Remodel
B1. Thatness and Thereness – Cornelius Remodel
B2. World Citizen I Won't Be Disappointed – Hildur Guðnadóttir Remodel
B3. The Sheltering Sky – Alva Noto Remodel
B4. Amore – Fennesz Remodel
C1. Choral No. 1 – Devonté Hynes Remodel (Featuring Emily Schubert)
C2. DNA – The Cinematic Orchestra Remodel
C3. Forbidden Colours – Gabrial Wek Remodel
C4. The Revenant Main Theme – 404.zero Remodel
D1. Walker – Lim Giong Follow the Steps Remodel
D2. With Snow and Moonlight – snow, silence, partially sunny – Yoshihide Otomo Remodel
This release is expected to ship in December 2022, with digital formats released on 2 December.
Amazon Japan list a cd release in that territory.
official purchase links
Gallery