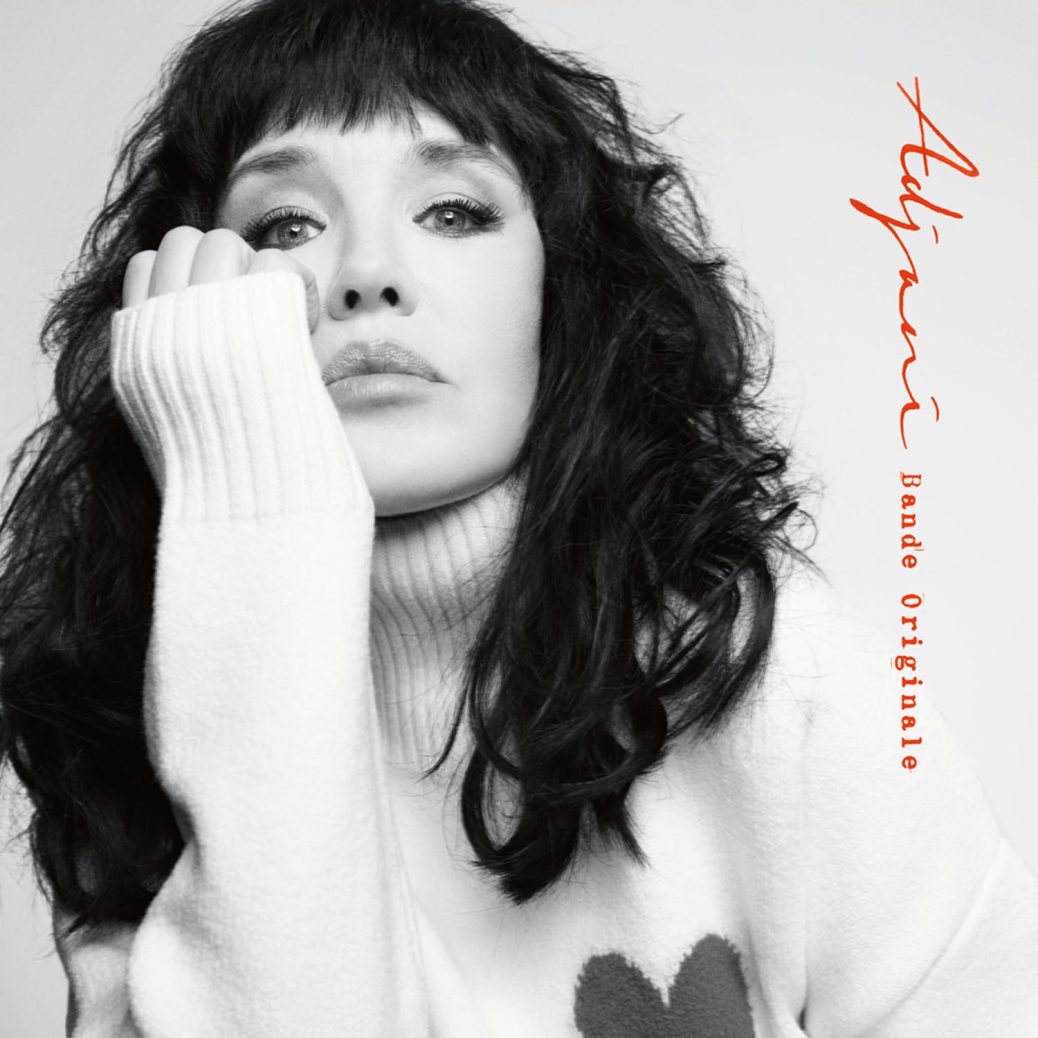 Published at November 10, 2023
The long awaited album by Isabelle Adjani is called Bande Originale and will be released on November 10th, 2023. The track featuring David Sylvian is called Il Manque Un Mot (There's a Word Missing).
Translated press release note:
Isabelle Adjani is what we can call an icon of French cinema. With her five Césars (a record), she continues to confirm her status as the ultimate star, in France but also abroad.

Long, too long, we waited for Isabelle Adjani's album. After her legendary journey with Serge Gainsbourg, from the bottom of the pool to the top of the top, she set out to work with the most dizzying cast of the time – Benjamin Biolay, Etienne Daho, Gaëtan Roussel, Seal, Simon Le Bon , Christophe, Akhenaton, Daniel Darc, Philippe Pascal, David Sylvian, Youssou N'Dour and Peter Murphy.

Over fifteen years of encounters and sessions engraved in the carefree passing of time, this new album, entirely produced by Pascal Obispo and co-directed by Pascal Obispo and Cécile de Laurentis, finally emerges from its chrysalis.

Isabelle Adjani returns today with a singular and unclassifiable record, in twelve duets, for what is already shaping up to be one of the musical events of the end of the year.

Tracklist:
Prélude
Samouraï (en duo avec Etienne Daho)
Shamisen
C'est lui (en duo avec Simon Le Bon)
D'accord (featuring Youssou N'Dour)
Il ne manque plus que tu me manques (en duo avec Benjamin Biolay)
Les courants d'air (en duo avec Gaëtan Roussel)
Homme et femme (en duo avec Daniel Darc)
Hara-Kiri (en duo avec Seal
Où tu ne m'attendais pas (featuring Christophe)
Japan Airlies (en duo avec Peter Murphy)
Pour ce que je sais de toi (featuring Philippe Pascal)
Il manque un mot (featuring David Sylvian)
Seule (featuring Akhénaton)
C'est lui (Studio Remix)
Il ne manque plus que tu me manques (DeLaurentis Remix)
Les courants d'air (DeLaurentis Remix)
Here's the tweet that Isabelle posted with the news of the album.
Gallery