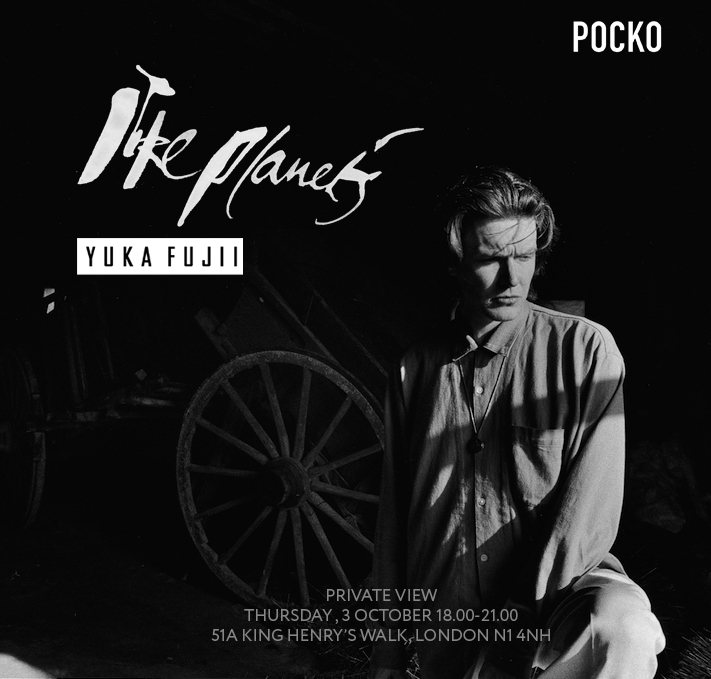 A London exhibition of Yuka Fujii's photographs based on her book 'Like Planets' is being held at POCKO gallery, 51A King Henry's Walk, London N1 4NH from 3 October to 1 November 2019. The event launches with a Private View event on 3 October.
The exhibition coincides with the UK Premiere of Yuka's film 'Like Planets' which takes place at the nearby Cafe OTO – also on 3 October, details and tickets here.
The film was premiered at Punkt festival in September 2019, you can read a review of the event here.
From the POCKO gallery website:
'Pocko presents 'Like Planets', a photographic essay by Yuka Fujii, 3th October until 1st November at Pocko Gallery.
'Like Planets' was published in the autumn of 2018, consisting of 5 chapters the book documents a seemingly quiet, intimate, existence in the company of her then partner, the artist, David Sylvian. Far from the world of popular music, the book reads like a visual poem of the time shared together.
Sylvian is depicted in hotel rooms, small villages, graveyards, landscapes rural, exotic, and forbidding, before finally reaching a point of change, of grace, in the darkened rooms of Konya and Istanbul.
Interspersed with poems and quotations, this is a tantalising and evocative glimpse of an intensely private life at a pivotal point in its evolution.
This exhibition celebrates the joint UK premiere of 'Like Planets' at Cafe OTO, featuring live music and a film of images and text taken from the book of the same name.'