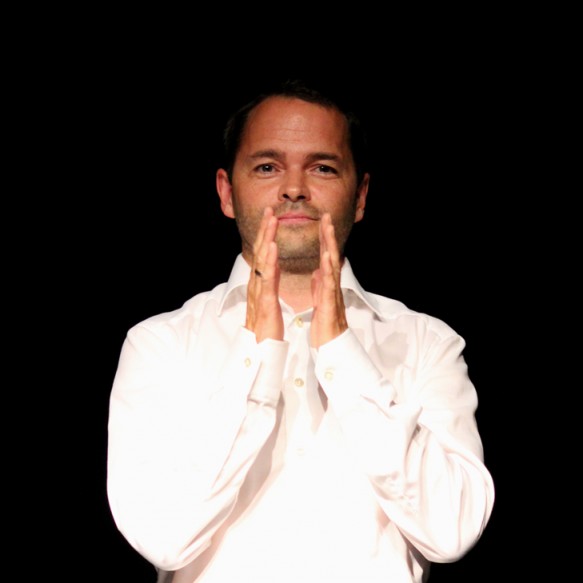 Published at August 15, 2014
Born in 1968, Arve Henriksen studied at the Trondheim Conservatory of Music from 1987-1991, and has worked as a freelance musician since 1989.
He has played with many musicians familiar to ECM listeners, including Jon Balke (of whose Magnetic North Orchestra he is also an alumnus), Anders Jormin, Edward Vesala, Jon Christensen, Audun Kleive, Nils Petter Molvear, Misha Alperein, Arkady Shilkoper, Marc Ducret, Bjorn Kjellemyr and the Cikada String Quartet, as well as Sten Sandell, Frode Gjerstad, Peter Friis Nilsen, DJ Bjorn Torske and many other Scandinavians committed to free improvisation. He was also heard recently on No Birch with the trio of pianist Christian Wallumrod.
Arve is also part of Supersilent.
Supersilent was formed by the alliance of an existing improvisation group called Veslefrekk (having ten years of playing history behind them) with producer/sound manipulator Helge Sten (aka Deathprod). They played together for the first time, without any prior rehearsal, at the Bergen Jazz Festival in 1997 and immediately made headlines.
Supersilent was quick to build a reputation as one of Scandinavian's most viscerally exciting concert acts. There is a dangerous unpredictability about their music, a sense that anything can happen. All parameters are open. From moment to moment, they can touch on elements of hardcore noise, imply industrial soundscapes, recall Miles at the Fillmore or Stockhausen in Donaueschingen, or play the most delicate and filigree ambient soundscapes. There is a savage beauty in this music, with lyricism and disruptive fierceness counterbalancing each other.
In brief, Supersilent stretches definitions of jazz to near breaking point, yet at the same time its members' improvisational skills are finely honed, all players knowing how to listen, how to react and interact. And if jazz can still be considered the "sound of surprisea then Supersilent fulfils the description. Helge Sten (audio virus), StÃ¥le Storløkken (keyboards), Arve Henriksen (trumpet), and Jarle Vespestad (drums) still don't rehearse or even discuss their music. They meet only to play concerts or to record.
In 2003, Supersilent was featured appear on Mute/The Wire's 20th anniversary triple CD box Adventures as the only nordic act besides Iceland's Bjork.
Gallery
Official site