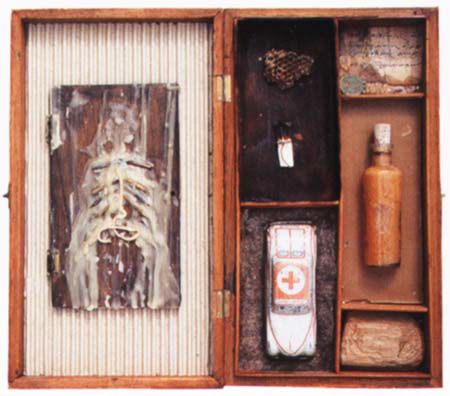 David Sylvian – Intensive Care (For J.B.) mixed media box collage (35cm x 40.5cm)
Brian Eno, a patron of the British charity War Child, recently asked friends in the music business for their support. An art exhibition was held, displaying work by Bowie, David Byrne, and none other than David Sylvian and Ingrid Chavez. According to Anthony, Sylvian's effort was "childlike and charming and his wife's piece modest but excellent" All of the works were up for sale at auction
Other participating artists: David Bowie, Bryan Ferry, Russell Mills, Iggy Pop, Charlie Watts,…… It was sold for app. 700 UKP.