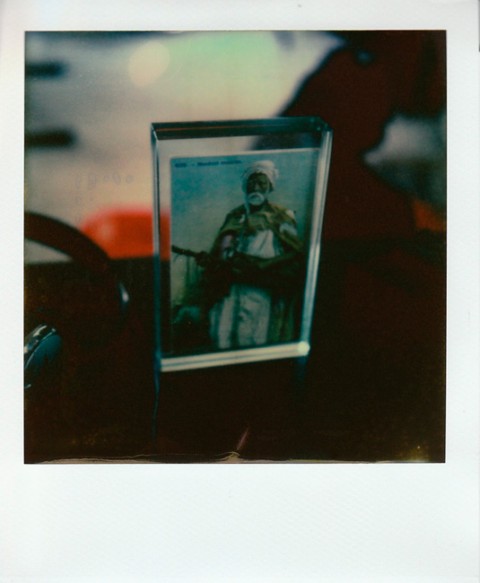 Published at December 21, 2000
David Sylvian  by A.D. Amorosi

David Sylvian has been producing haunting works of magic reality since the very late 70s alone, in tandem with his band Japan or teamed with a hardy group of sonic alchemists. His music is alive with alien ethnicity set to a whirlpool of ambience and jazzy melody. Done with the cream of pops avant garde Bill Frisell, Nicola Alesini, Ryuichi Sakamoto, Robert Fripp, Holgar Czukay the results on Gone To Earth, Secrets of The Beehive and The First Day show as much discord as they do romanticism. So why dont you know him? Sylvians aware that the experimental nature of his music and video/film work and the quiet dignity of his home life (the Buddhist Brit ex-pat has lived in the U.S. for ten years with his wife/collaborator Ingrid Chavez, moving recently from Sonoma to New England) has kept folk from his oeuvre. Thusly, the wryly titled Everything And Nothing (Virgin), a two-CD set offering richly appointed moments of his past, crinkly new funk and finished versions of songs lost along the way.
You seem an unlikely candidate for retrospection in a psychic or commercial sense. Why this?
I was living a rather rootless existence but still wanted to keep my hands in the recording process. I really had little access to making much new material so this seemed a good time. It didnt require the same focal point of writing. Upon releasing Dead Bees On A Cake [1999], I came to realize the volatile nature of the industry. No ones secure; from artist to label employee. Its a period of insecurity. If Virgin and I ever parted ways Id have little access as I dont own the masters. Thats especially important where the "outtakes" were concerned, songs left unfinished rather than being lesser material.
Throughout the years your sounds grown rougher around the edges. Whats that attributable to?
Its probably as simple as me being in the producers chair. Ive always preferred to have an edge, my own demos to the completed work. They have a heavier spirit to them. Producing my own stuff allows me to use that demo, that scratch, as put first onto disc. The digital process allows you to build in a more direct way from an embryonic state.
You were part of a band, Japan, that very famously you left. "Some Kind Of Fool," which you started in, like what, 1980, I hear sounds that were very much a part of Japan then the sax, plucked synths and your vocals sound eerily younger tonally.
Im singing, stretching in a register for this thats as high as I can get. It was written 20 years ago. The key was out of my range then. In finishing the song I wasnt trying to emulate that moment. The dynamic of the phrasing is inherent in the melody. I wanted to be true to the spirit of the song where we left it in 1980. That song stayed in my mind because its literally the only outtake we ever had. When I played it for my brother [Steve Jansen, drummer for Japan] it hit him immediately. It was as fresh in our minds as if we did it yesterday.
Two tracks in particular "Orpheus" and "Laughter And Forgetting" seem two sides of that coin; the dark passage in and the discovery of light on the way out.
Theyre certainly autobiographical. Both were written early on in the process of both records they emanate from. The content certainly involves you from the start but both songs set the pace for each record.
But that same sense, that spirit is prevalent in new stuff like "Scent Of Magnolia"; a track that contains, for me, this funny, sensual message, conveying travel and continuance.
I dont think I should tell you what inspired this song only because your interpretation of it is so much different than my own. And yours really pleases me.
Am I wrong or is it a little too early in the morning for this sort of mind-probing analysis?
[Laughing] No no. Im just intrigued by letting the outcome be decided by the listener.
All right. I love the tease of the title Everything and Nothing, the idea of a lifes work and what it means. But whats with the dog and the drawn-on eyebrows [on the cover]?
The dogs face speaks volumes. Still, I think I am going to leave you hanging [laughs] on the rest of it.
Original article on citypaper.net