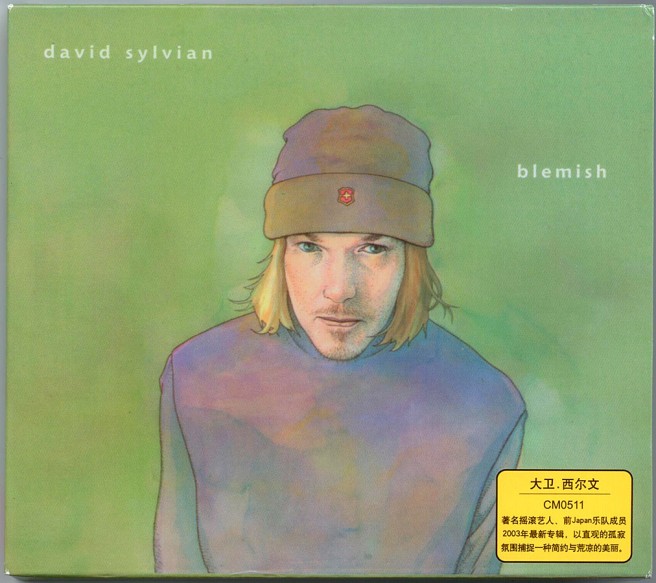 Released at February 1, 2004
Chinese counterfeit in slipcase!
Tracklist same as regular release.
At a glance:
There's a lot of effort in this Chinese counterfeit of Blemish. The CD comes in a full-coloured slip-case which is printed with a copy of the original artwork.
The artwork of the case was distorted in colour and size. The front picture of David has been re-sized without taking the aspect-ratio into account.
The (gold) CD itself is a picture disc with a really bad print of the front artwork.
Best:
The slip-case. I guess we have all the variaties of packaging Blemish by now.
Gallery
Tracklist