Released at September 1, 1992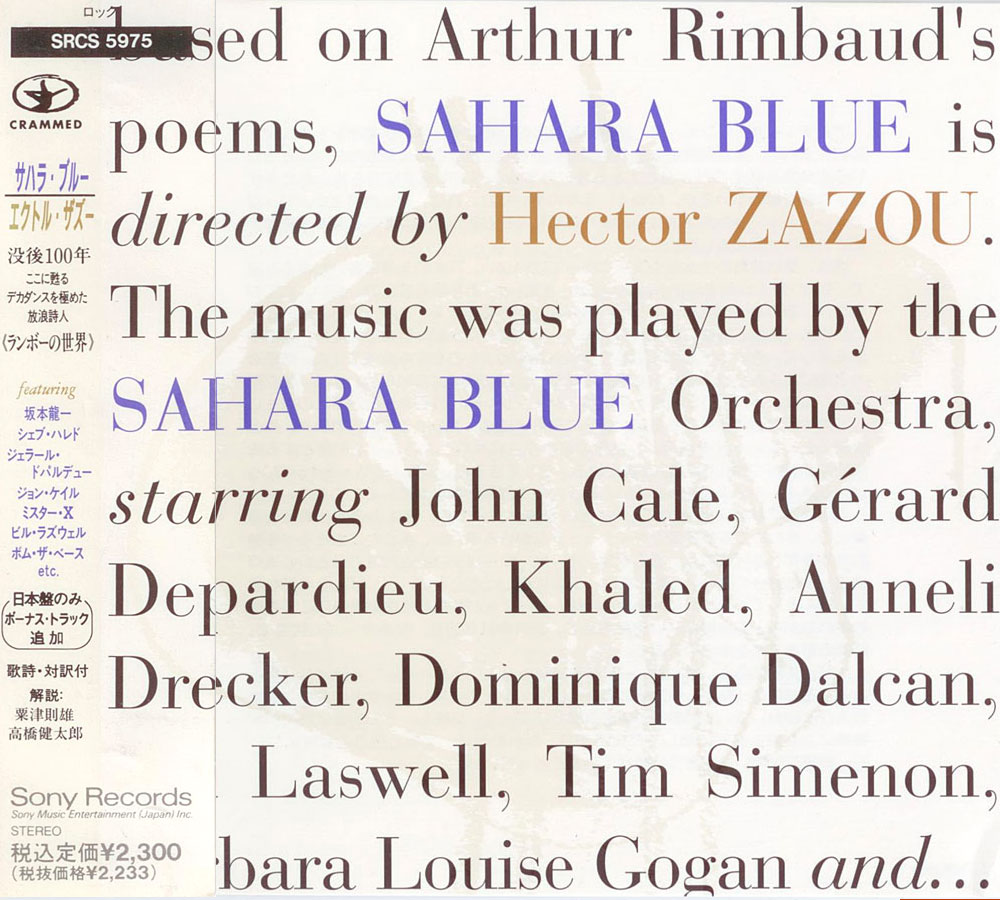 © 1992 by Opium (Arts) Ltd. / Copyright Control.
Lyrics
Your finger strikes the drum,
dispersing all its sounds,
And new harmony begins.

Your step is the rise of new men,
their setting out.

Your turn away your head:
New Love!
You turn your head again:
New Love!

"Alter our fates, destroy our plagues,
Beginning with Time,"
sing the children.
They beg of you:
"Make out of anything
The stuff of our fortunes and desires."

Come from always,
you will go away
everywhere.
Final version from A Notre Raison
Was only released on first issue of Sahara Blue but the music was recycled on the track Youth.
Original words by Arthur Rimbaud.
words, vocals and guitar by David Sylvian.
Gallery