Released at July 6, 2009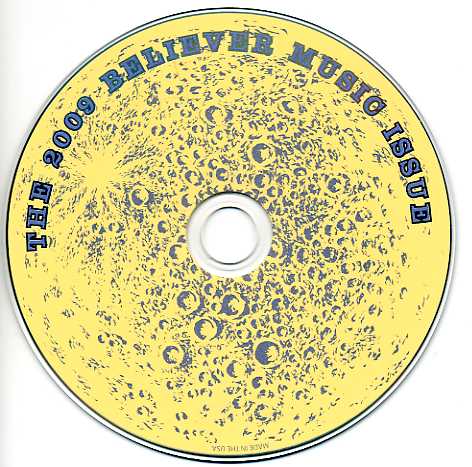 © 2009 The Believer magazine
© 2009 David Sylvian
Lyrics
The big man came and took the sun away
And replaced it with one of his own
There was no room for sharing
Just nurse and care for him
Fill his shoes with concrete and stone

Jacqueline, Jacqueline
Things are getting harder
There's only now til the end
And nothing in-between

Keep his children from his door
Protect the one that you've waited for
You can't breathe when his eyes aren't on you
Though you may feel the bite of his tongue
The back of his hand, you're not the only one
And it's his and he alone will do

Jacqueline, Jacqueline
Things are getting harder
There's only now til the end
And nothing in-between

And when you wake, you wake to the same day
The one where your Mediterranean sky turned grey
And you withdrew into the shadow of you
While asleep you'd lose his name
And the footsteps of one defiantly sound the same
So you bolted the bathroom door and flew

Jacqueline, Jacqueline
Things can't get much harder
Only now it's the end
Acoustic demo track exclusive on the CD "FANTASTIC AND SPECTACULAR" enclosed with the July/August 2009 music issue of The Believer magazine (US).
According to David's official site it's a demo version of a song which will be recorded in earnest later this year.
It will not appear on the forthcoming Manafon album.
Many thanks to BrokenSky for providing this information so quickly.
Since october 9th, 2009 it's a free download at Samadhi Sound. Download it here.