Published at October 8, 2021
Burningshed.com released two new editions Anthony Reynolds' books: a new 2021 expanded softback edition of Japan : A Foreign Place. 1974-1984, a comprehensive biography of the influential band Japan and a softback edition of Cries And Whispers, the follow-up to 2015's A Foreign Place.
A Foreign Place. 1974-1984
The fourth print run of this essential book contains an additional chapter titled 'Assemblage 81–82' with extra photographs on top of the approximately 260 pictures (many unpublished before the first edition was published).
Chronicling the rise and fall of one of the 1980s most respected and beloved bands, the book lifts the veil on the creative processes and personal histories of a fascinating group of introspective musicians whose activities have frequently been shrouded in secrecy.
Reynolds, previously responsible for books on The Walker Brothers and Leonard Cohen, amongst others, engagingly details the strange twists and turns that saw a group of friends from working class South London develop from unpromising provincial Glam Funk origins to eventually become the authors of the innovative and exotic sonic assault of the globally successful Tin Drum.
Written with the full approval and co-operation of Richard Barbieri, Steve Jansen and Rob Dean, the book contains many unseen period photographs, as well as first-hand accounts of the band and its music from friends, music industry associates and musical collaborators.
The first publishing venture for Burning Shed, A Foreign Place was originally presented as a deluxe hardback edition designed by Carl Glover and sold out within two months.
This fourth printing of the softback edition were 220 pages long, 210 x 210mm square and contains approximately 300 pictures.
The softback cover image has been provided by the legendary Fin Costello (and is taken from the Tin Drum photo sessions).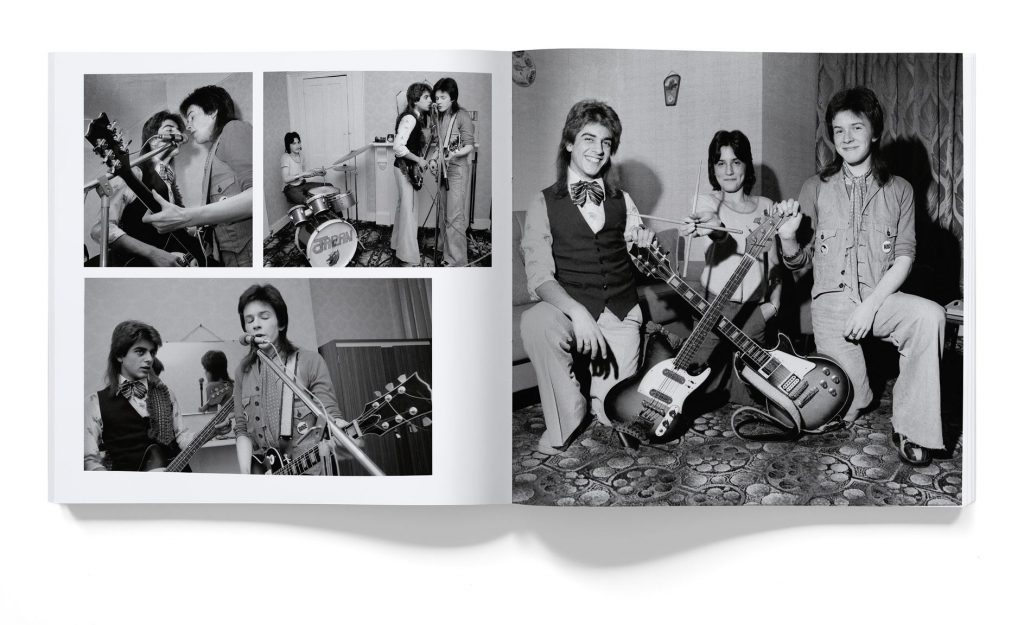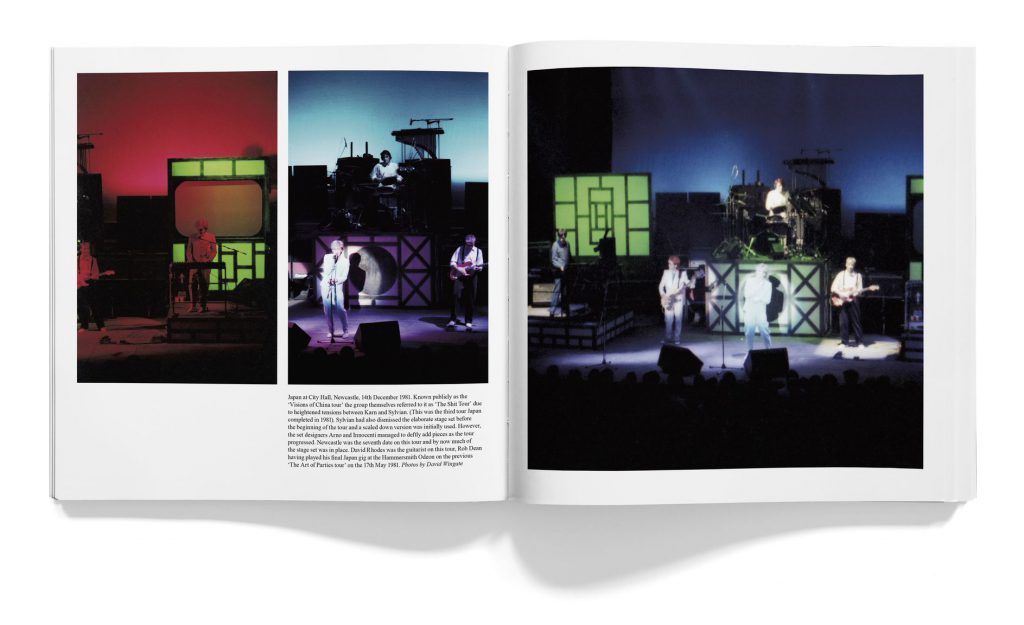 Cries And Whispers 1983-1991
Cries And Whispers is the follow-up to 2015's A Foreign Place, Anthony Reynolds' hugely successful biography of Japan.
Detailing the fascinating musical adventures of Richard Barbieri, Rob Dean, Steve Jansen, Mick Karn and David Sylvian from 1983 to 1991, the book takes in Sylvian's solo work, The Dolphin Brothers, Dali's Car, the brilliant but ill-feted reunion release Rain Tree Crow, and more.
Designed by Carl Glover, it includes many rare photographs, plus contributions from Bill Nelson, Johnny Marr, Bill Bruford, Robbie Aceto, Simon Raymonde, Ivo, Martin Fry, Michael Brook, Tim Bowness, Paul Morley, Thomas Dolby, the late Colin Vearncombe and others.
Fully and sumptuously illustrated featuring many never previously published photos.
"Finally, a book as rich and complex and beautiful as the music itself. Packed with details and stories that will be new to even the most hardcore Japan fan." Mat Osman, Suede
240 pages. 210 x 210mm square.
Originally printed as a limited deluxe hardback first edition this softback version features a cover photo by Steve Jansen.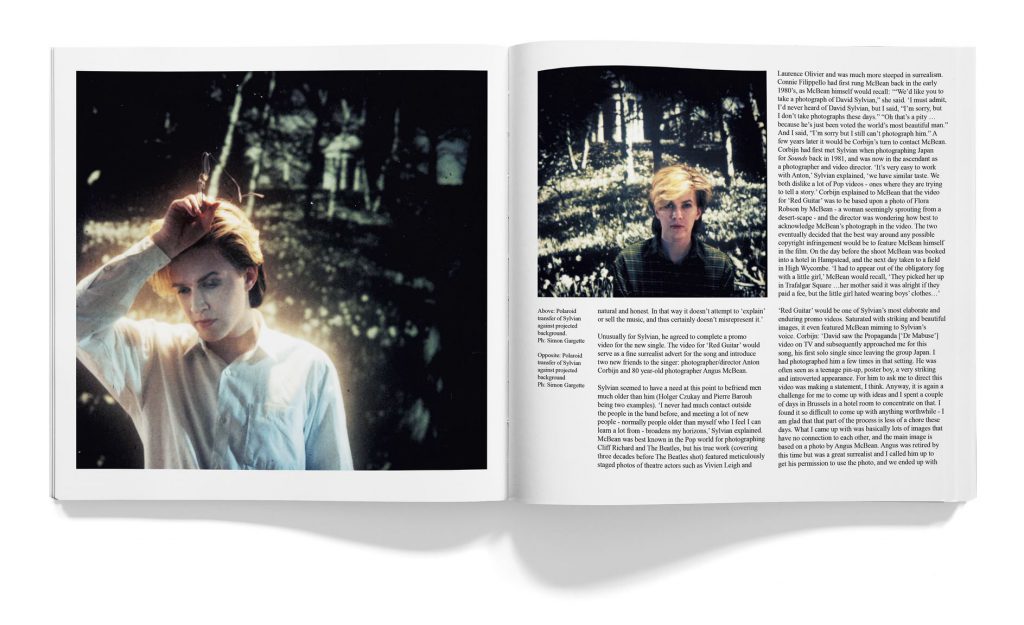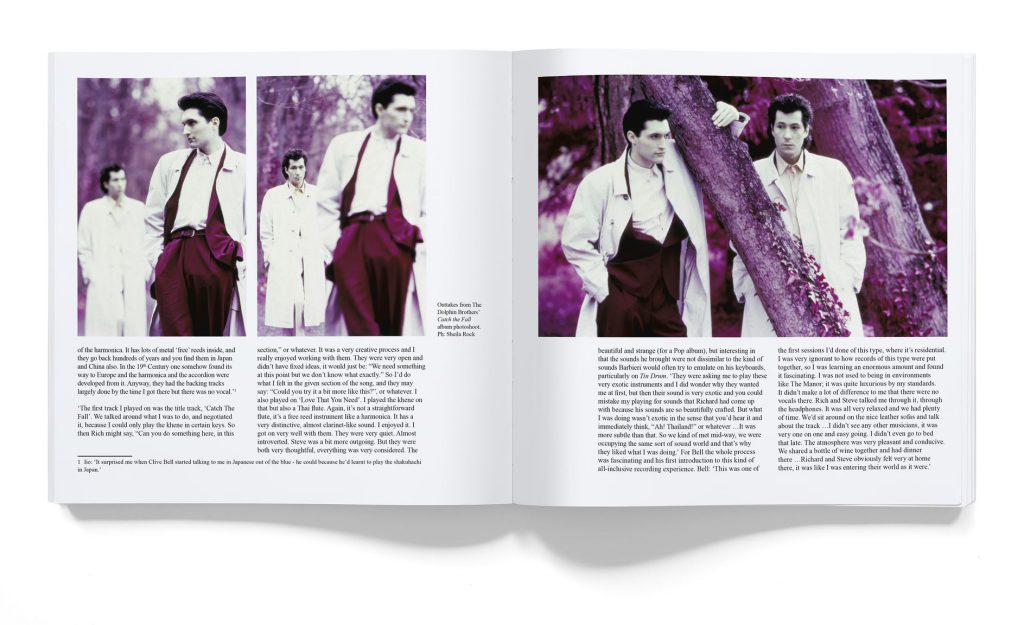 Both books have been translated into Japanese and topped the Japanese Amazon charts for several weeks.
Each book is 19.99 each plus postage.
Available exclusively from www.Burningshed.com
A Foreign Place on Burning Shed
Cries And Whispers on Burning Shed