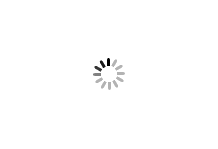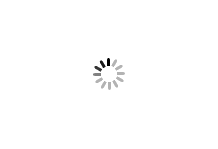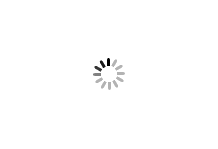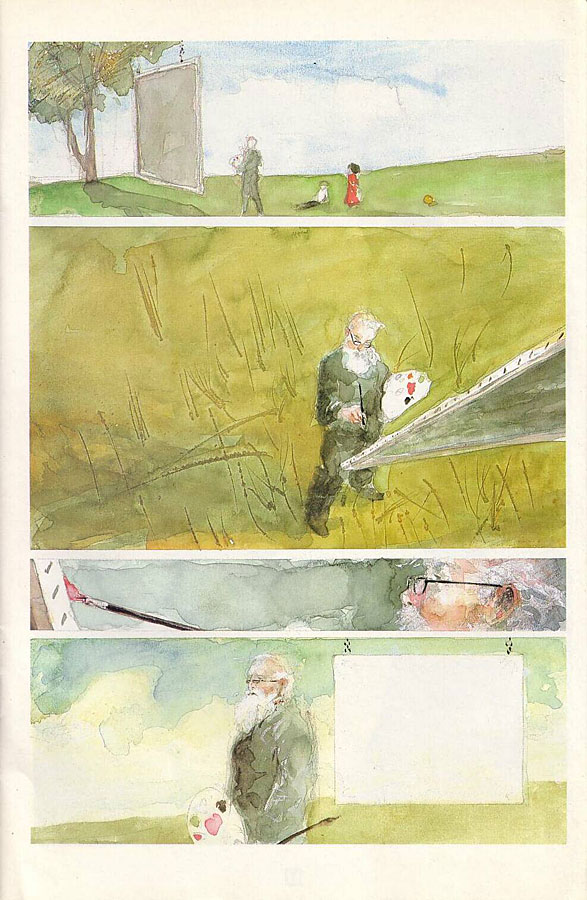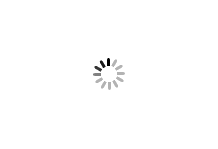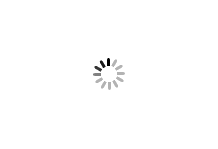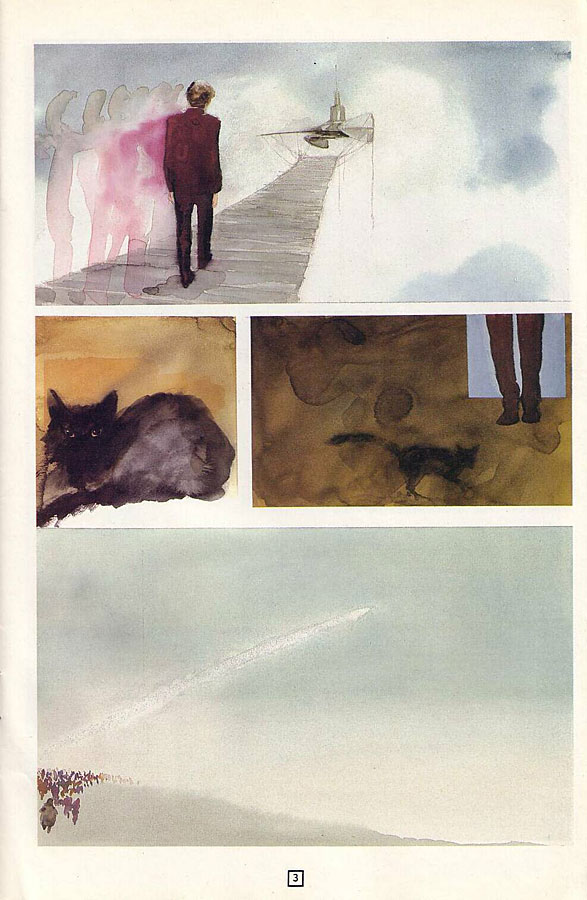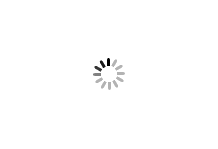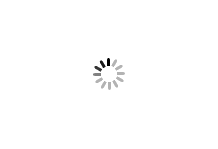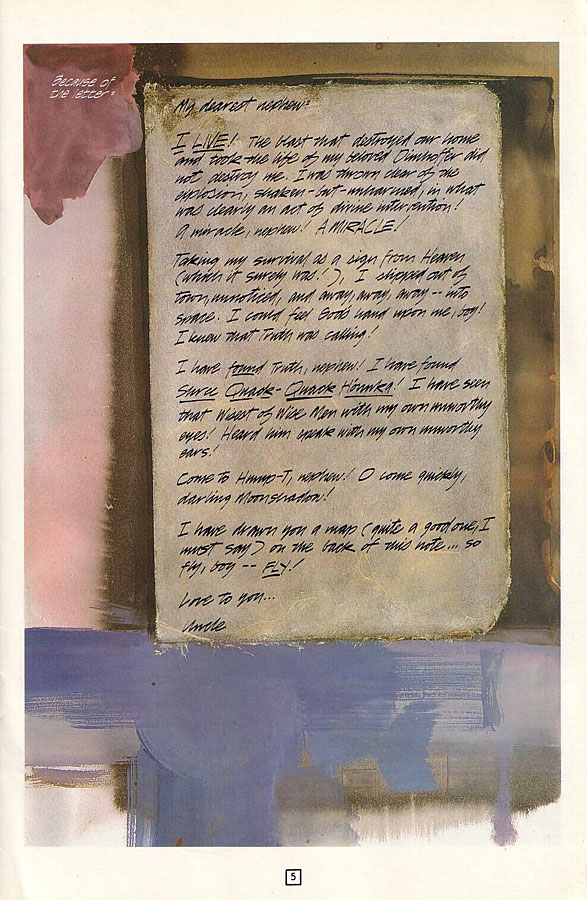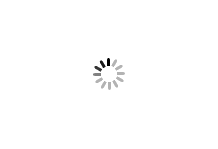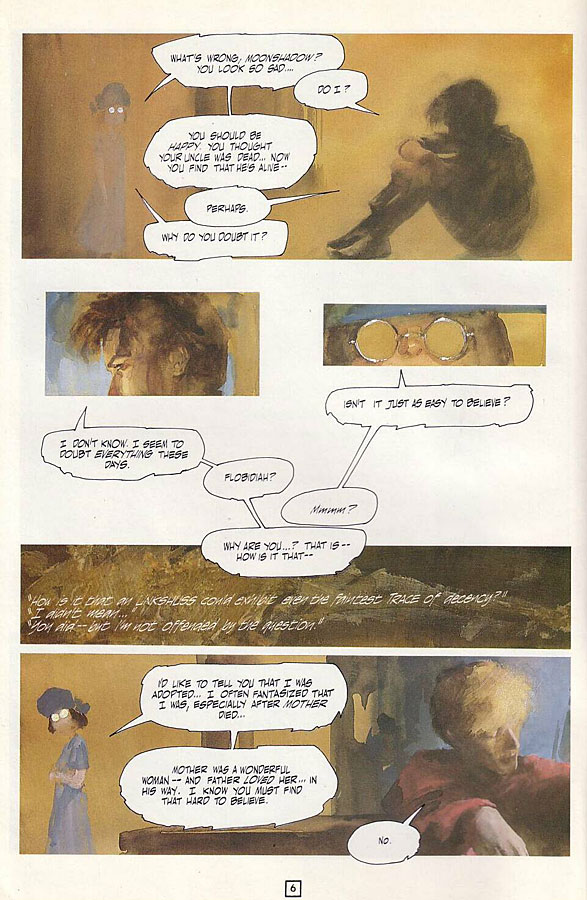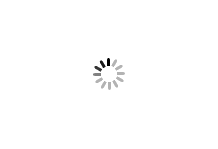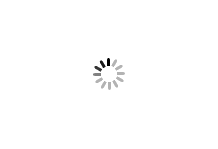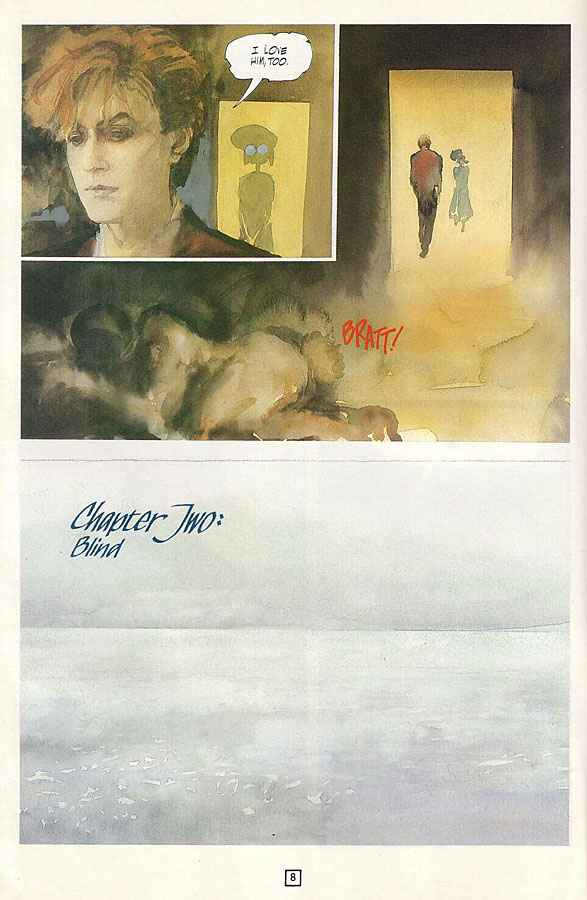 Published at January 1, 1989
Re-issue of Moonshadow#12, With Joy To Hear by DC Vertigo
A Marvel comic, drawn by Jon J. Muth, where David is (mis-) used in a real comic!
DeMatteis and illustrator Jon J. Muth created the graphic novel Moonshadow, for Marvel's Epic line. Moonshadow is famous for being the first fully painted comic series, by the artist Jon. J. Muth. Written by J. M. De Matteis. Described as a fairy tale for grown-ups. This particular issue is also well-known amongst fans of Japan and David Sylvian, as Muth used images of Sylvian for the basis of the main character in this issue. There are numerous images used, taken from record covers and photos from the Sons of Pioneers book by Fin Costello.
This reprint 1995 edition published by DC/Vertigo has many of these Sylvian images replaced by demand of Fin Costello and Opium (Arts) Ltd. representing Yuka Fujii.
Not only images were revisited but also this chapter is extended with 3 pages and a 4 page interview with Jon J. Muth.
This issue is also part of the complete Moonshadow work called : The Compleat Moonshadow (with extra chapter Farewell Moonshadow), with new covers by Muth.
Lets compare the originals with the editions…
| | | |
| --- | --- | --- |
| Original | Marvel 1987 | DC Vertigo 1995 |
| | | |
| | | |
| | | |
| | | |
Gallery